I love those random rolls you acquire as a film photographer. Old expired ones as part of lots or at the bottom of old camera bags you got with old camera purchases. You know the ones, we have all had them. You throw them into new cameras as test rolls, just shoot them when bored to see. I think most of us have done it.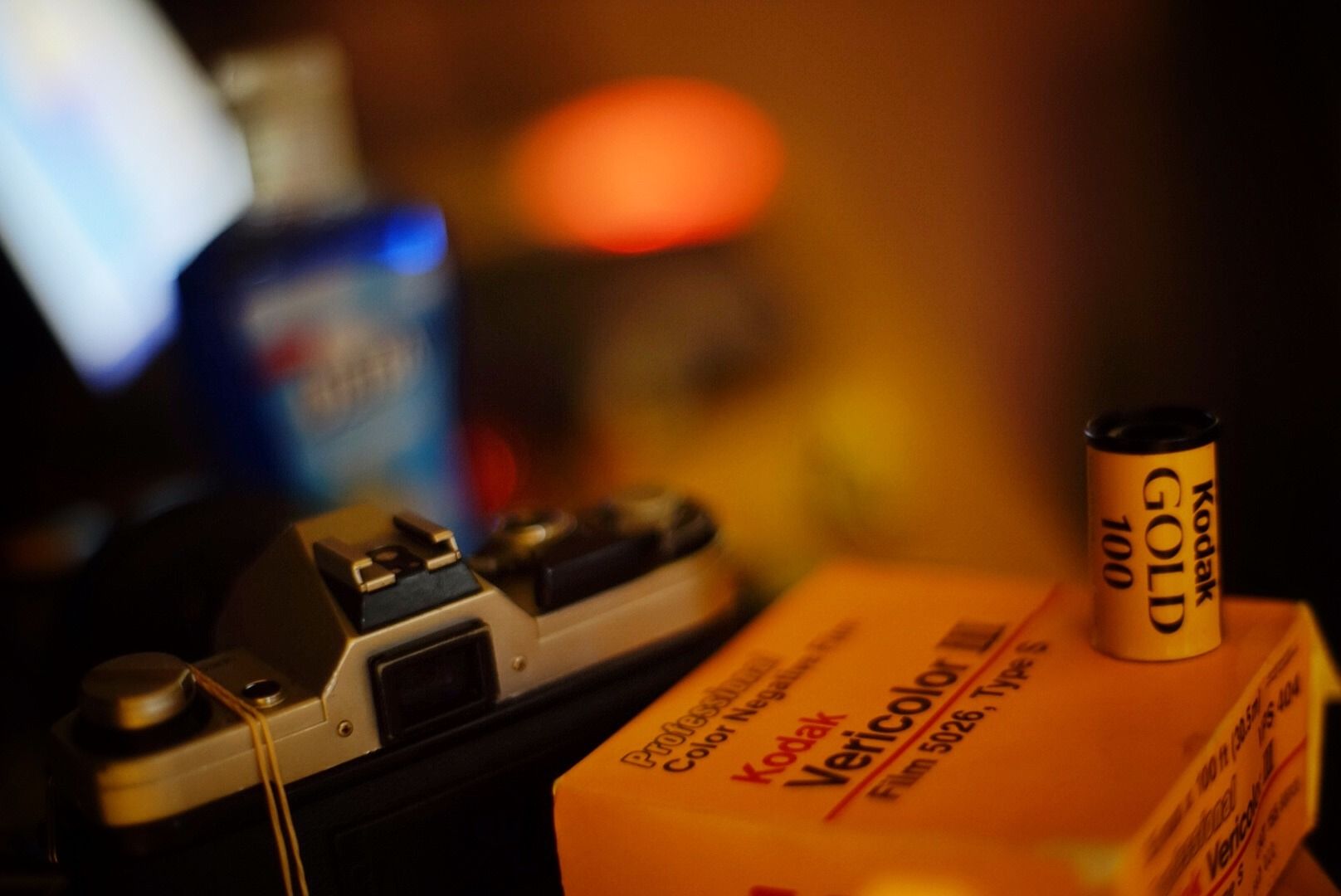 Today I share a couple of shots from a roll of random old Kodak gold 100 that I found at the bottom of an old camera bag. Who knows how old it is or how it was stored? …but I packed it last march on a trip to Rottnest to shoot a wedding. I figured while over there I'd get time for personal shooting, so I loaded it into my Minolta X700 with Minolta 50mm f2… I think it took me a good 6 months to finish the roll in the end as I forgot about it and I only got around to developing the roll last Sunday. haha
I love these rolls 'cause you never know what to expect. Sometimes the rolls turn out perfect, often they have crazy colour shifts, and sometimes they produce some really interesting results. I think this roll has had a little bit of a hard life by how hard the shift is to red in the shadows of a lot of the shots. Too much to even correct by curves in a lot of the scans. But a lot, to my eye, like the one above and following, I think really adds something to those shots.
This roll is pretty grainy for a 100 speed film, but that is probably my fault as I probably should have shot it a stop over at least to help compensate for unknown age and storage. However how can you go past those classic colours? When people ask me why do you shoot film I most often will reply "because of the look that it gives me", and this is no word of a lie… and while I like to use as good a kit as I can as I like to achieve the best results I can, it is by no means any quest for some perfection that lures me to film, oh no. haha. If I want perfection or near enough to it, I will mount nice glass on my Sony A7r. No, if anything I shoot film for the beautiful imperfections that it often garners that will nicely compliment my work in a beautifully artistic way. Especially as you work with it more and learn to use it and play with it and develop it and scan it in the right ways to give you desired results. C41 especially is certainly a labor of love.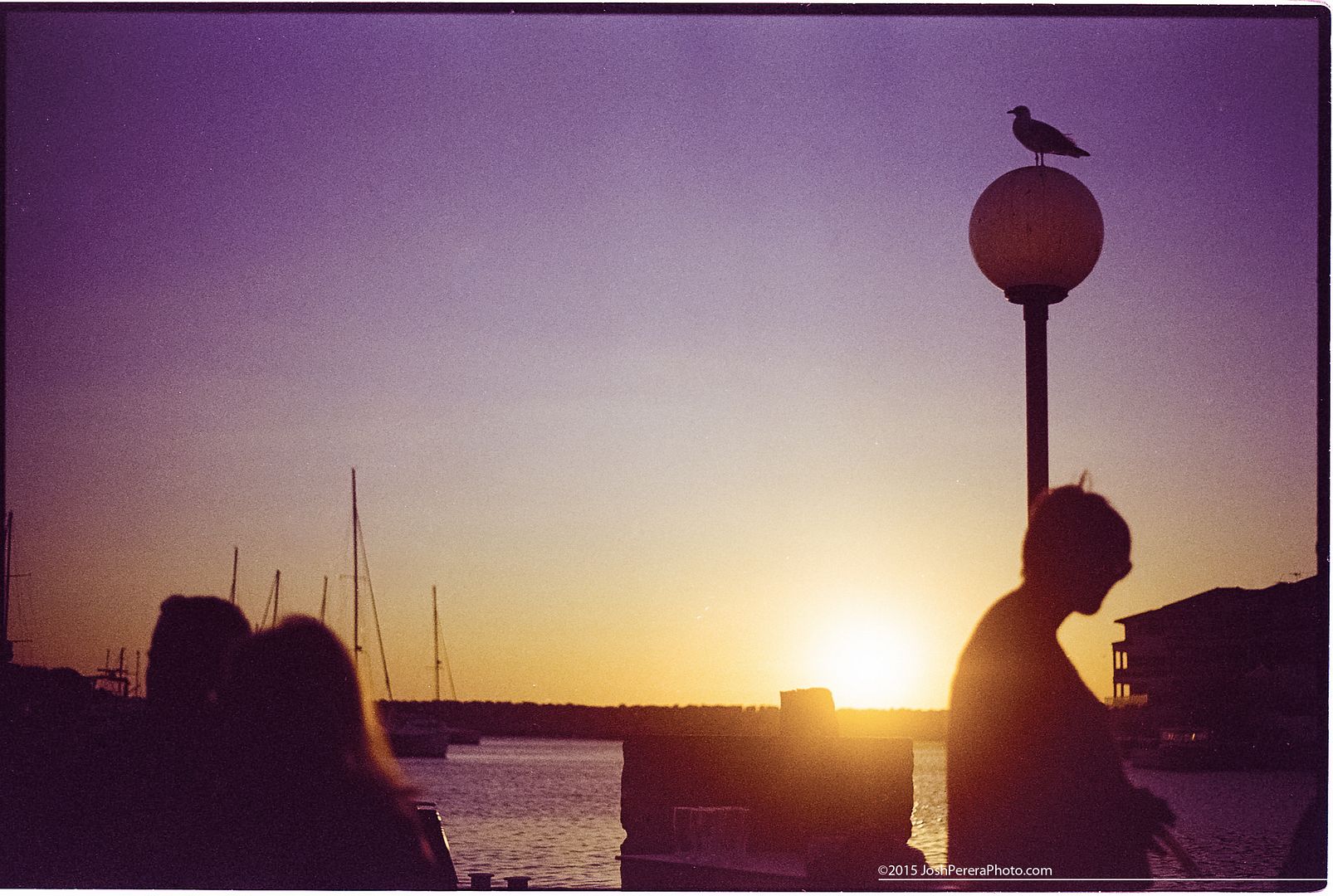 The colours are half the reason I am thinking this is a reasonably old roll of Kodak Gold 100, to me it looks reminiscent of the palette of dyes they were using in the '90's more as opposed to the more recent colour palette of dyes they have been using in the last decade or so.  This next shot especially just screams Rottnest island holidays as I remember them as a kid due to those classic colours.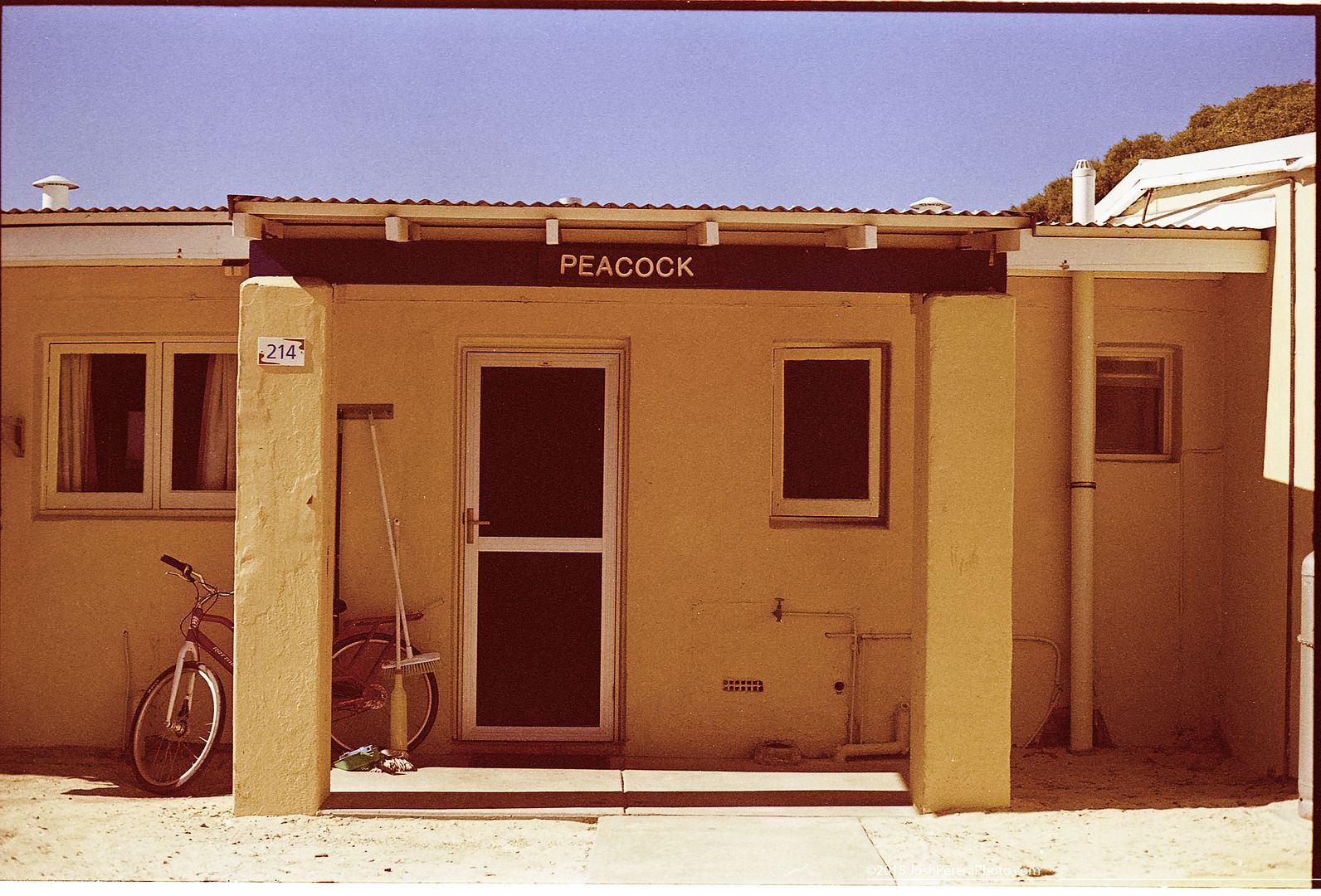 I'm impressed by the amount of latitude the old roll still held on some shots considering I didn't compensate exposure at all. My fantastic Minolta X700 should of course get some credit for the great exposures, but also I must make mention of the fantastic underrated Minolta 50mm f2 lens, super sharp right from wide open, great performer.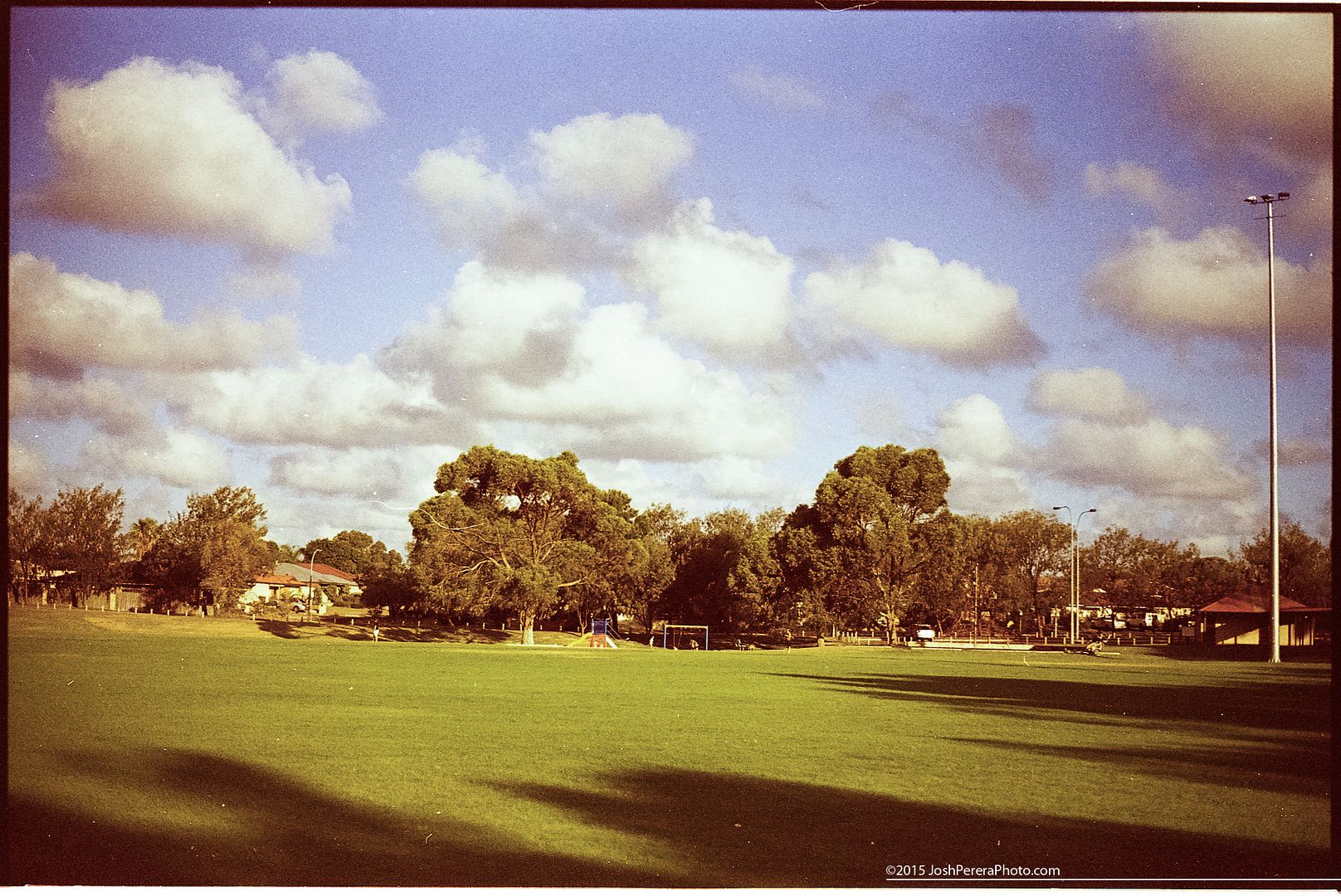 …and last but not least I'll leave you with a shot of my beautiful girl dog, Babydoll down the park for a stroll. haha. Had to sneak a dog pick in, at least one on every roll I think. haha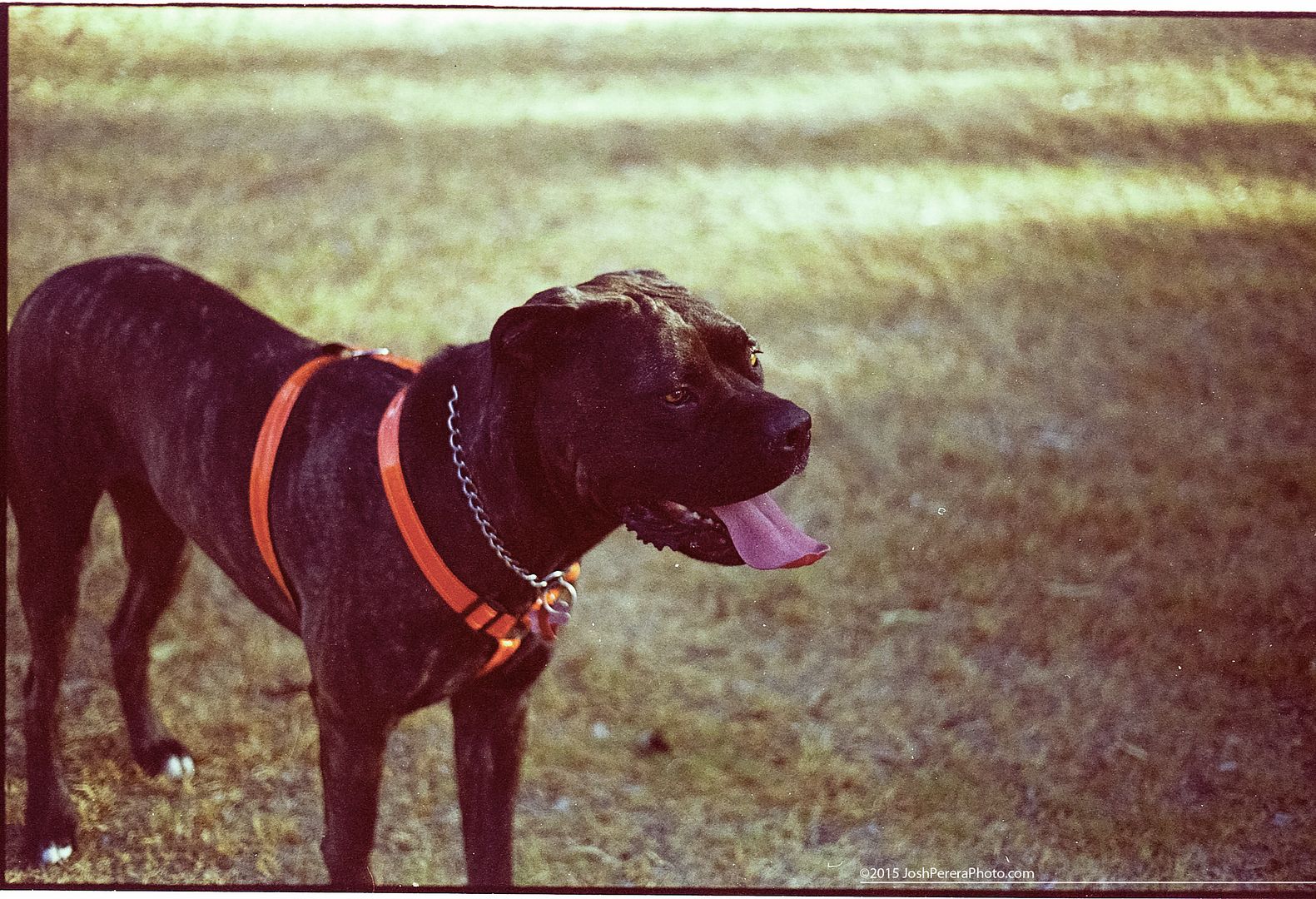 I've got some more rolls developed and scanned from last weekends dev sesh, so stand by for more scans, just thought I'd start by posting a random roll. I hope you enjoy. 🙂