I know, I know, I said I would be posting more frequently… I have been, but still probably not as often as I should be. haha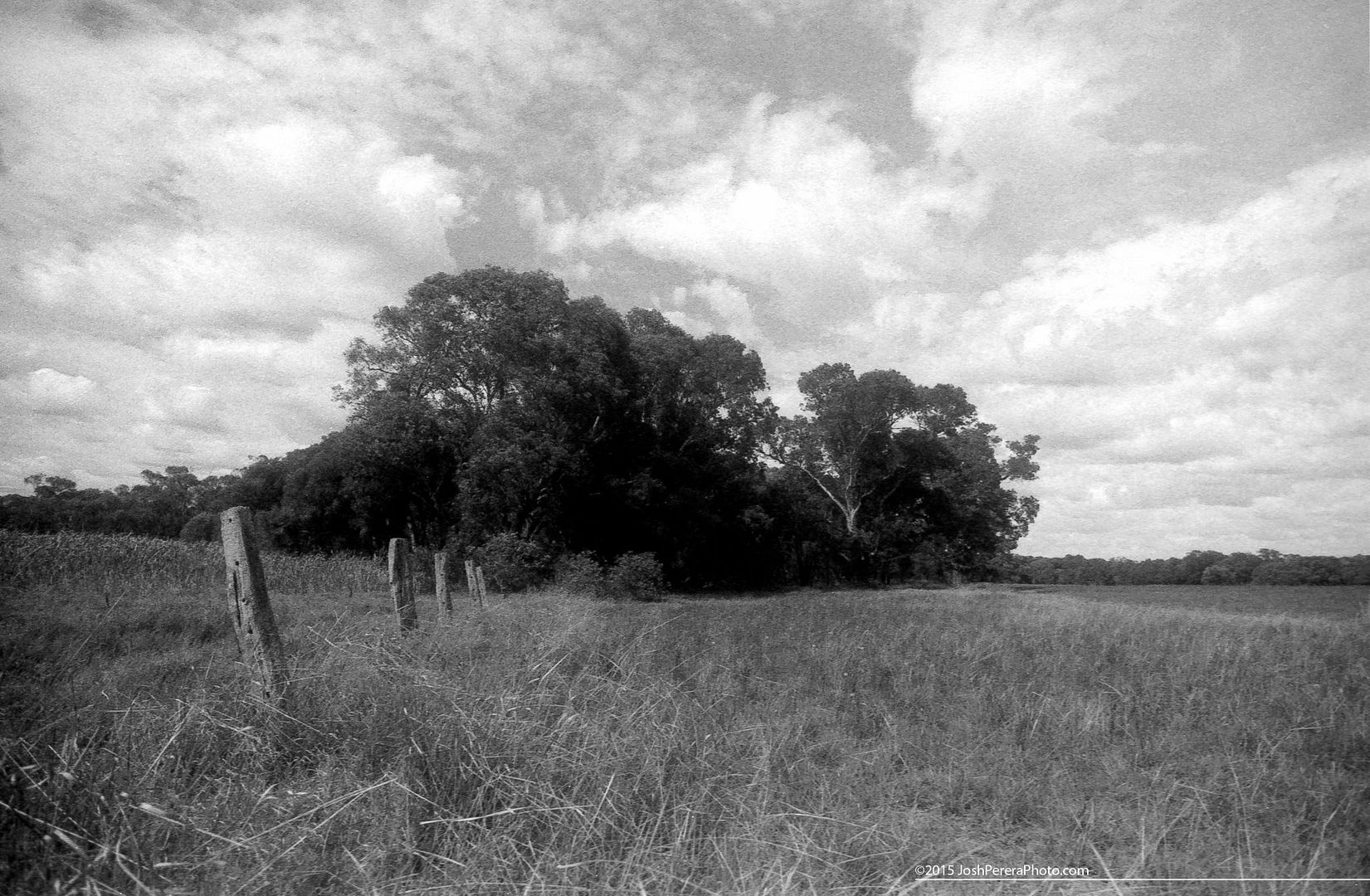 While I have been a little quiet here the last month, I have actually been really busy in whatever spare time I get. Whilst a lot of my time away from work has been in preparation of the birth of our first child, I have still managed to steal away often enough to go for wonders with my camera. I must admit I have been starting to formulate a focus in my shooting as of late. While in the past I freely admit I have been predominantly a snap shot shooter, still am to some extent, I am trying to focus myself on creating more images that are of a nature that they would stand up to printing or display in a gallery, I have had quite an interest in rural landscapes to this effect as of late, I will share some once I feel happy enough with any of the images I have created.

In relation to this I have also been trying to focus on shooting a lot more work on film, as it is really nice when it works, it leaves a hard copy around for future generations to find, plus I have way too much stockpiled and really should just start burning it. haha. This same sentiment too goes for my gear, so I have been digging out boxes of old cameras and fixing them up as best I can and putting them through their paces before deciding on whether they are a keeper or not.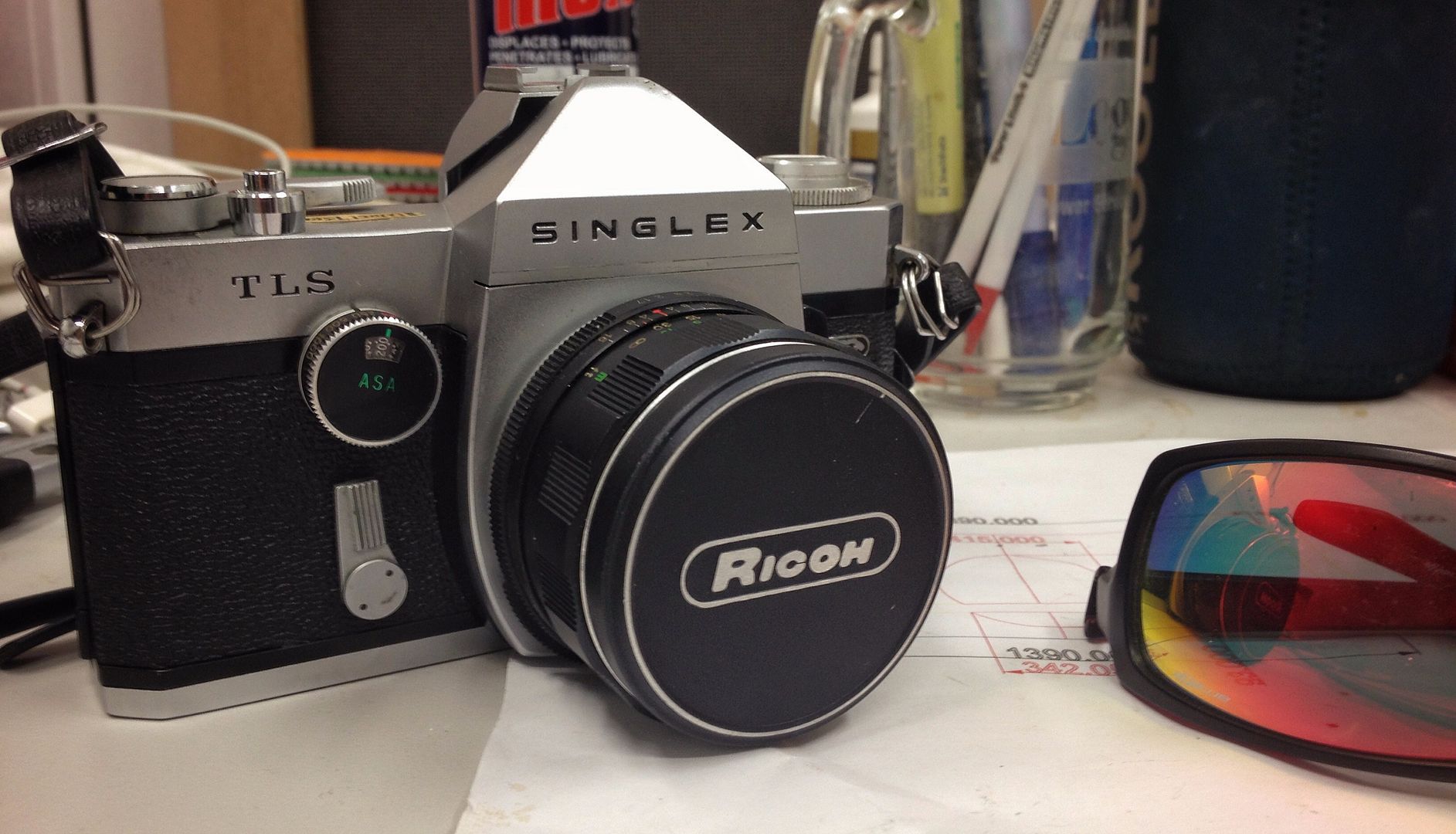 Last week I fixed an old Minolta X370s (new battery, clean and new seals) and ran a roll of old expired Ilford FP125 through it. It performed magnificently (landscape shot above taken from this test roll). I will share more scans later. I also fixed up a nice Minolta XG-M and put 2 rolls of c41 through it, but have yet to develop those so not sure on how it fared, though I imagine it will be fine as it felt perfect in use.  I also put new seals in my beloved Minolta 35 LTM rangefiner and put a roll of TRI-X through her, even through my new seals fixed any possible light leak problem, I fear however that now the higher speeds are actually too slow and thus over exposing, but I think some of the slower speeds are fine. Unfortunately more testing is needed and probably a more serious service will be required….
This weeks project so far has been this fantastic old Ricoh Singlex TLS (first image), nice m42 mechanical SLR with a built in meter. I completely cleaned this up, put in all new seals, found a new battery for the light meter and have just finished putting a roll of Kodak HD400 through it. I am keen to see how this roll turns out as I quite liked this camera for a mechanical M42 mount slr. One quirk, the back door randomly popped open and stuck me in the face after clicking the shutter for frame 20. I hope this doesn't effect the roll too much, I will have to run a second through her to see if this is a continued problem or just a one off occurrence. Other than that I really like this nice old mechanical camera.
So that about wraps it up for this quick little update. Stay tuned for some rural landscapes in my Gallery, which is well and truly due for me to add to as I have thousands of shots and only like 4 I have actually put up in my gallery. haha
Also I will be posting more about my exploits with these great old fim cameras in my collection as I fix them up and put them through heir paces. 🙂