As a few of you may have noticed I have fallen behind on my 1 day in 1 rolls… not that I haven't participated I just have fallen behind in posting my rolls here online. I intend to start to rectify this in the future, but for now I thought I would start with my roll from this month, shot on September 28th at the Perth Royal Show on my Minolta Himatic 9 fixed lens rangefinder with Kentmere 400 b&w film. This was also my very first attempt at home developing my own film by myself and scanning on my recently acquired Canoscan 8400F.  (as per usual click on images to see fullsize.)
I must throw out a thank you to my mate Graham who showed me how to develop my own film and also helped hook me up with the chemicals I needed, also to Boris for giving me a heads up about a great deal on my film scanner. Interesting notes about the developing process, the developer was rather old expired Kodak T-Max developer, however it had never been opened so seems fine, that and I do not have a change bag so I removed my film from the canisters and loaded onto the spools and into my dev tank in my recording studio at 2am with the lights out under the dark cloth used for viewing the ground glass screen on my Linhof. haha. Seemed to work fine. Ghetto deving at it's finest. haha
Anyway, back to my day. After driving around for what seemed like hours to find parking, we finally found a good spot only 2km's away from the show grounds and quickly made our way over to the show by foot. I had my Sony backpack loaded up with my Minolta Himatic 9 with Kentmere 400 (the shots which are presented here) as I had been wanting to give it a thorough test (even though I had shot a roll through it the night before with my mate Boris in town, but more on that in a later post). I also brought my Chinon CE5 with my Shacht Travenon 50mm f2.8 loaded with super lucky 200 colour film for Lisa to shoot, and just as back-ups for later in the day after our rolls were shot, my Nex5n with Vivitar series 1 19-35mm manual focus lens and my Pentax K30 with my Kiron 80-200mm manual focus zoom. We got into the park relatively quickly as we had pre-ordered tickets, and we quickly made a b-line to the other side of the show grounds as we wanted to look through the pavilions. As we were making our way I spotted this seagull landing near some people sitting watching the entertainment in the central arena, so quickly turned, focus and snapped. I think my negs must have dried a little quickly as I have a problem on this shot with watermarks.
We chose to go to the show on this day as it was AFL grand final day and we figured it would be quieter, which I was actually surprised to find that it did seem to be the case. Still large crowds, but you also still had some room to move.
On our way to the first of the pavilions we came across the good old steam powered farm machinery display, I love old machinery and especially the characters who keep them running and maintained. It is always good to reflect on the ingenuity of the past. When I have kids one day I will be showing them this stuff. Nothing like a good appreciation of where we have come from.
Just across from this we found the first of the pavilions we wanted to visit, the old tele communications and history pavilion. It was interesting to see old telegrams being knocked out between two old fellas across a small telegraph wire. Lisa even had them send me a telegraph. haha. Also it was great watching an old fella lathe some timber and even look at some old pictures and scale models.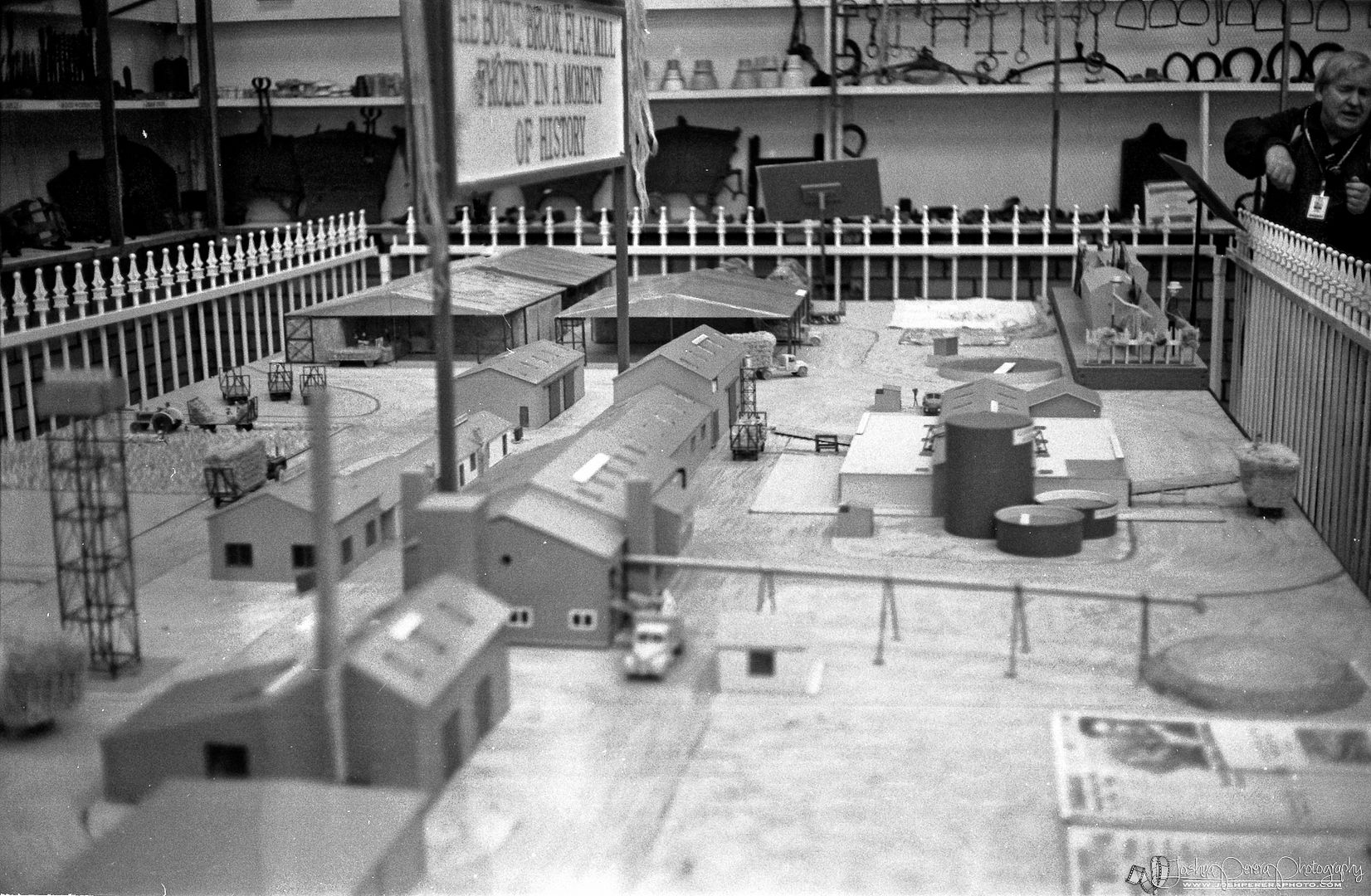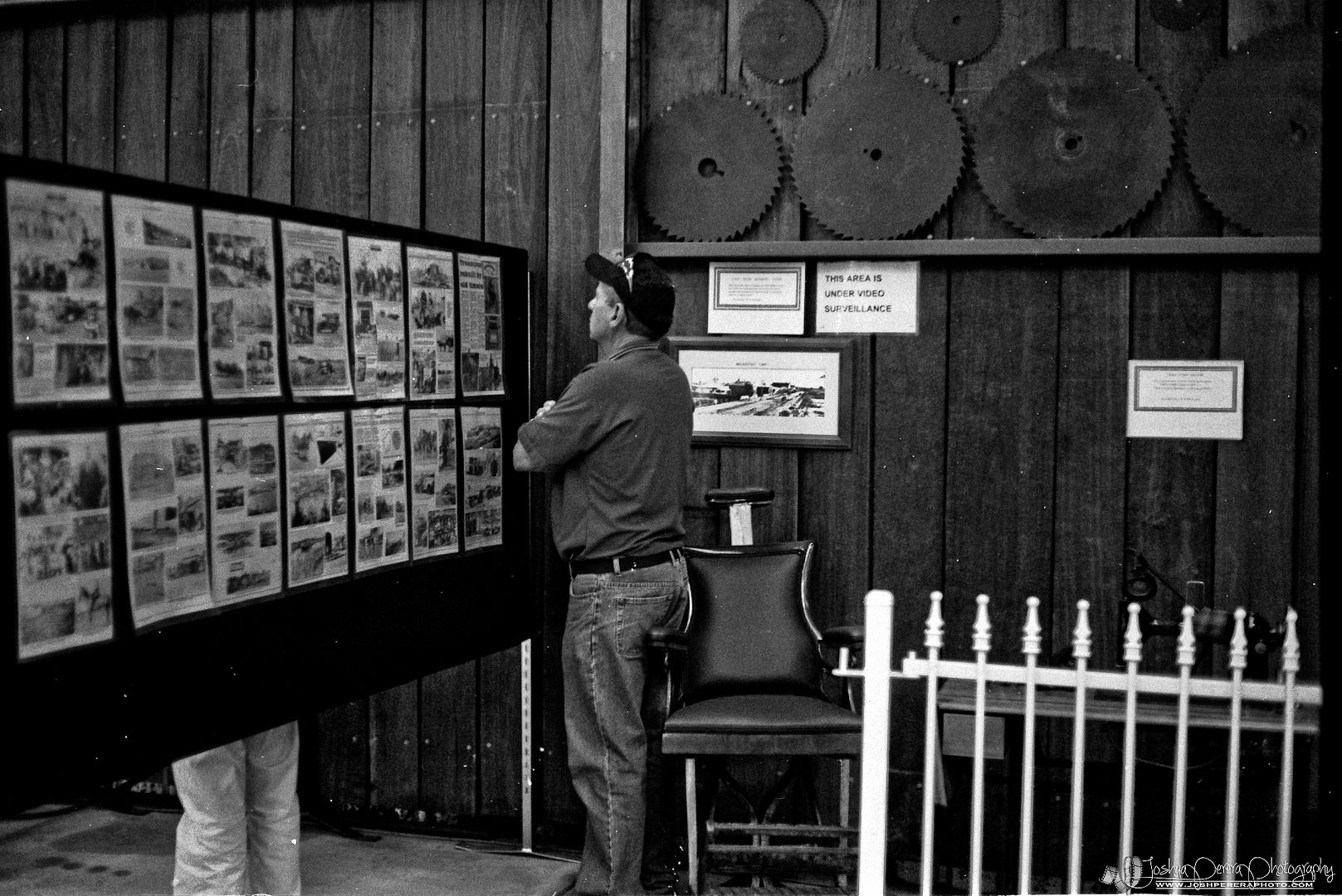 Up next was the garden gurus exhibition, being slightly avid gardeners this was good for a browse and gave us a few ideas, however I must admit I was more captivated by the amazing metal sculptures.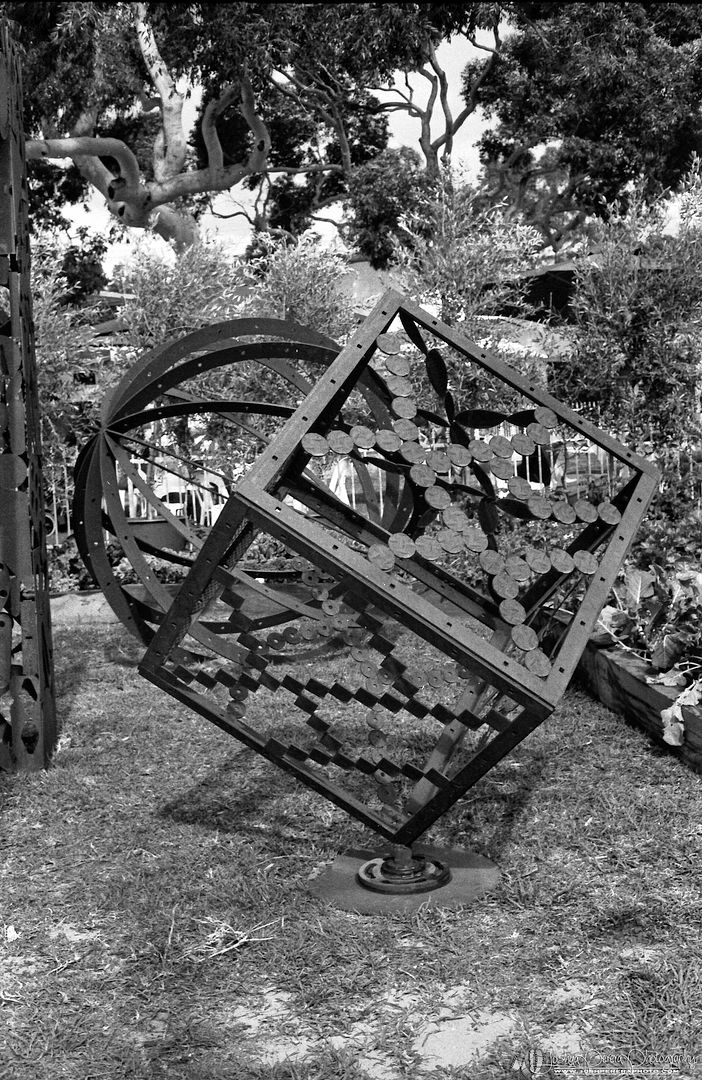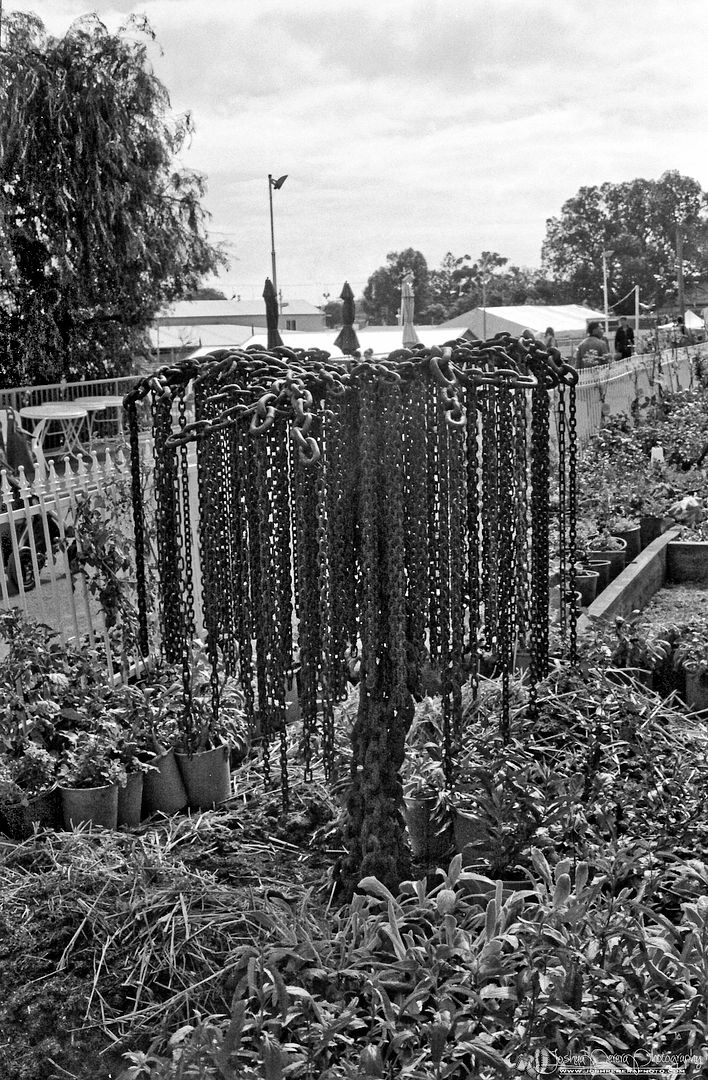 Having seen all these great metal garden sculptures I was drawn to the blacksmith workshop nearby where there was genuine old school blacksmiths toiling away. It was great to watch them work and the quality of what they were producing was evident of their talents.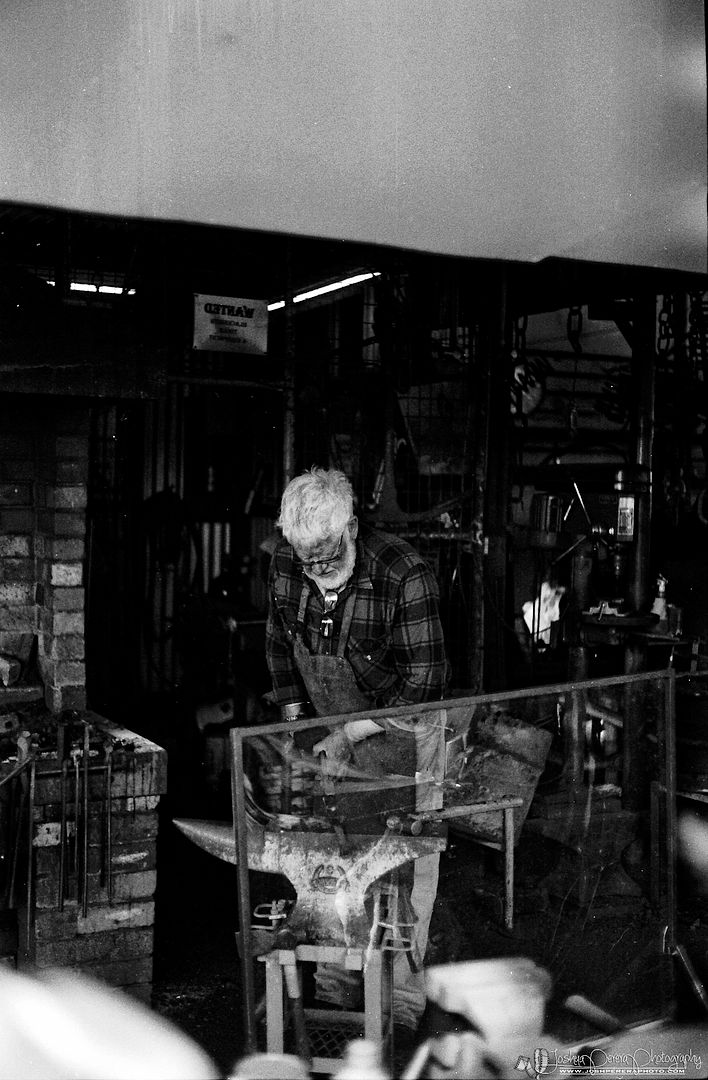 By now we were keen to see some farm animals, which of course is half the fun of the royal show, so we went for a walk through the milking goats pavilion and the milk and beef cow pavilion. There is nothing cuter than baby animals, and some of these bay goats and cow calves were no exception. This first goat had so much personality, showing off for the crowds and even tried to eat the chair at one stage while I was watching. haha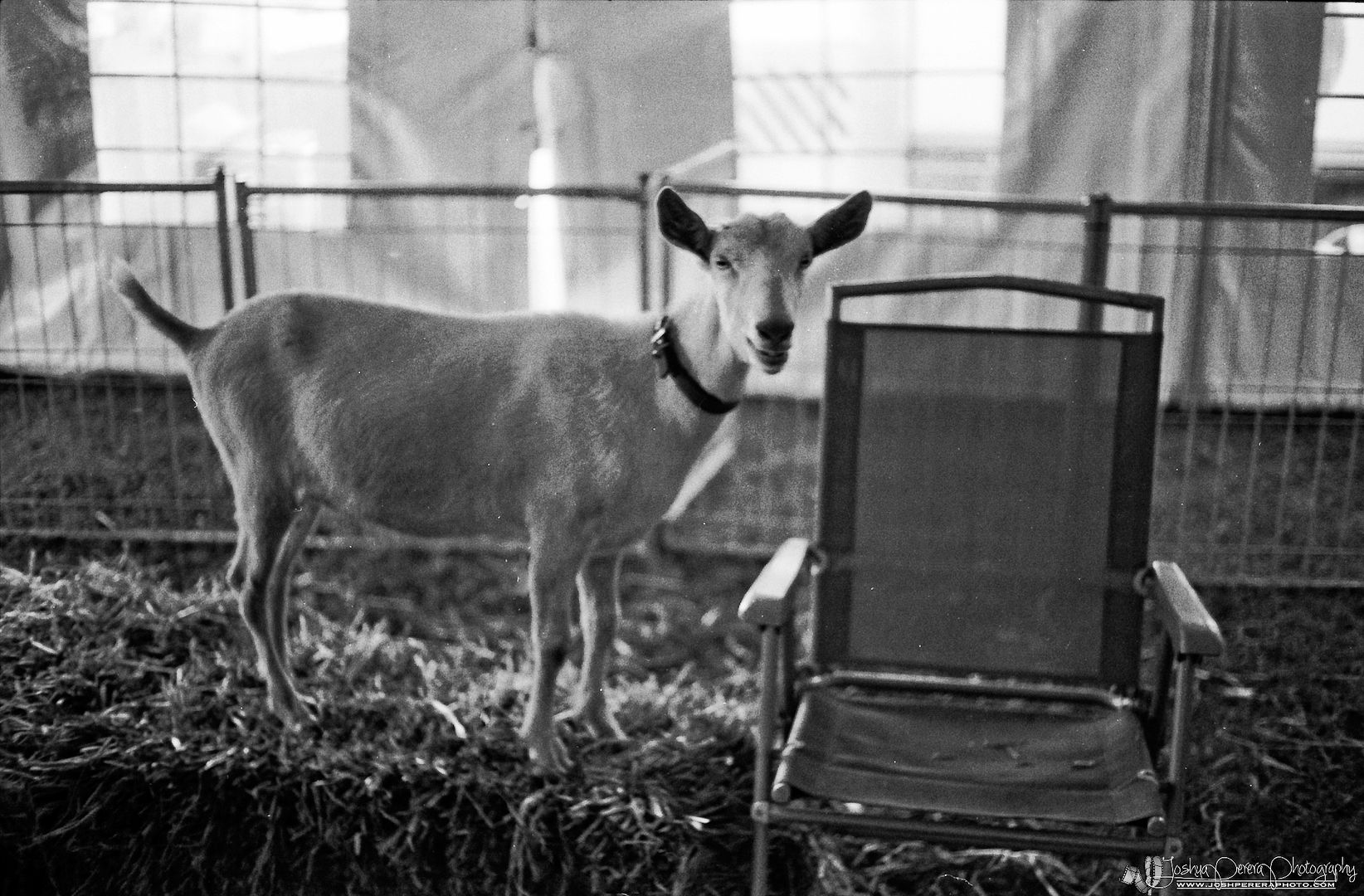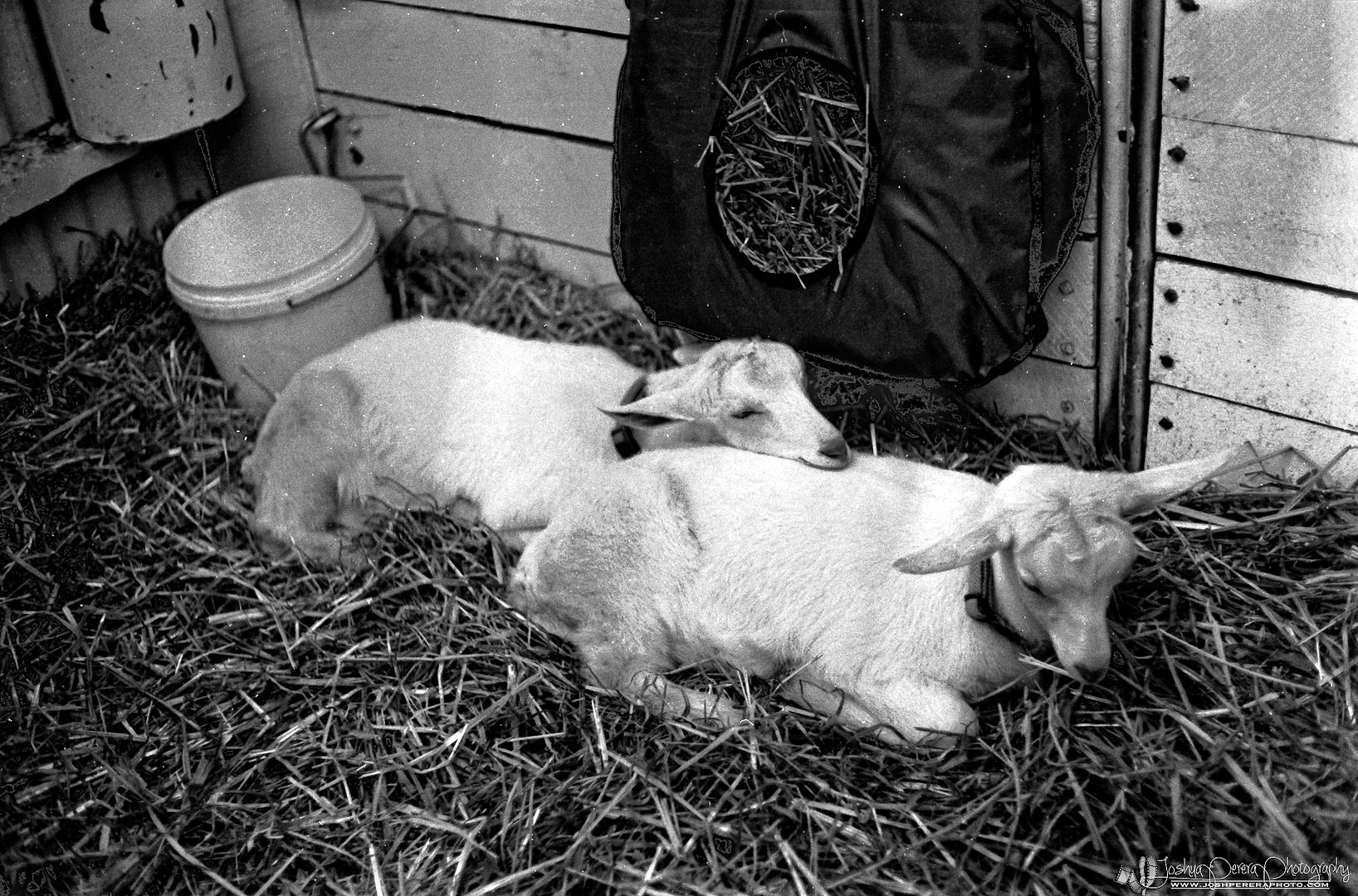 We were allowed to pat this big fella, his fur was so much more coarse than I had expected.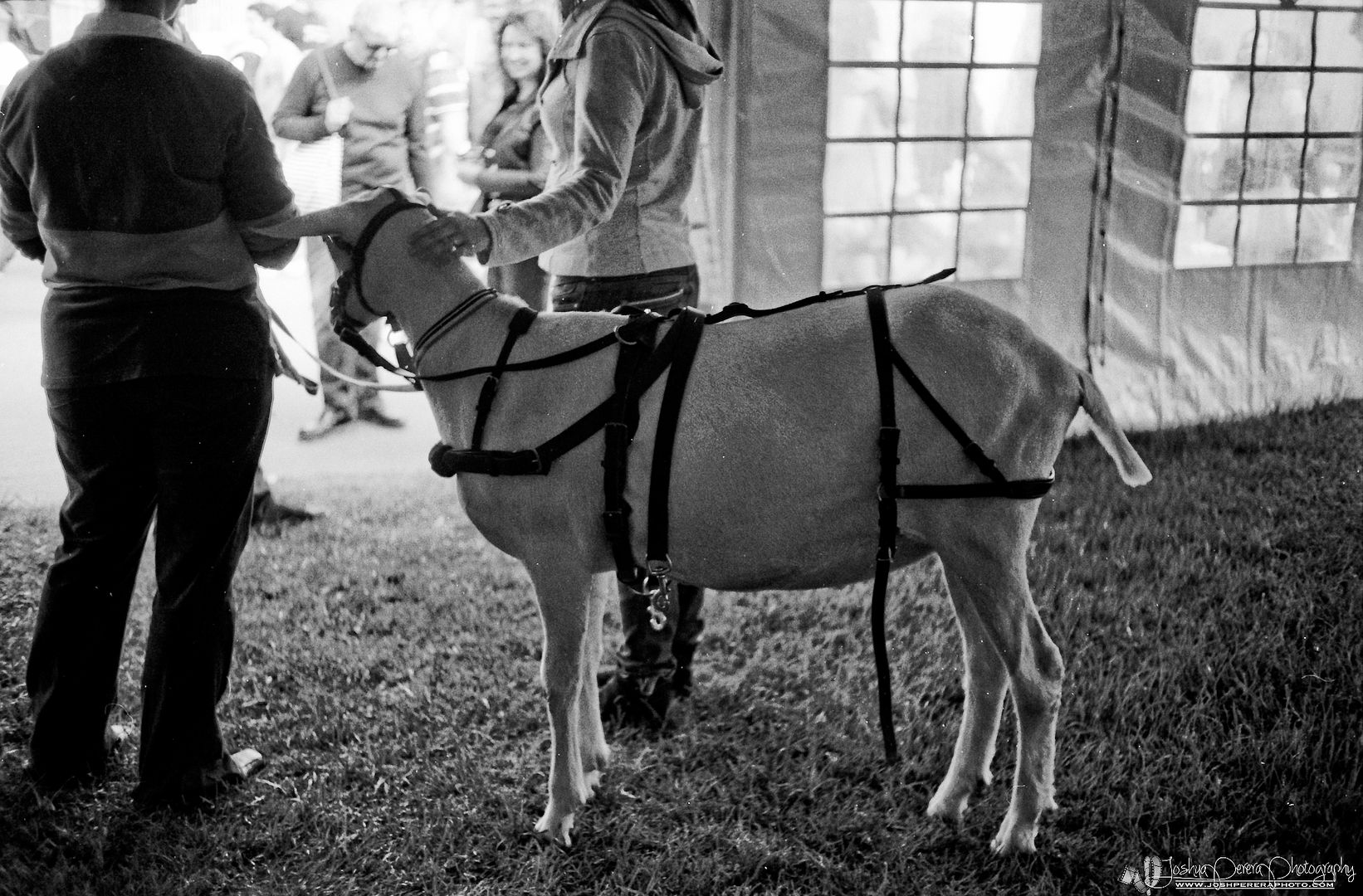 This calf had only been born a few days prior to the farmer bringing his show cows to the show, it was so incredibly cute I have to admit. I was amazed at how much the cows mannerisms were so similar to my dogs. haha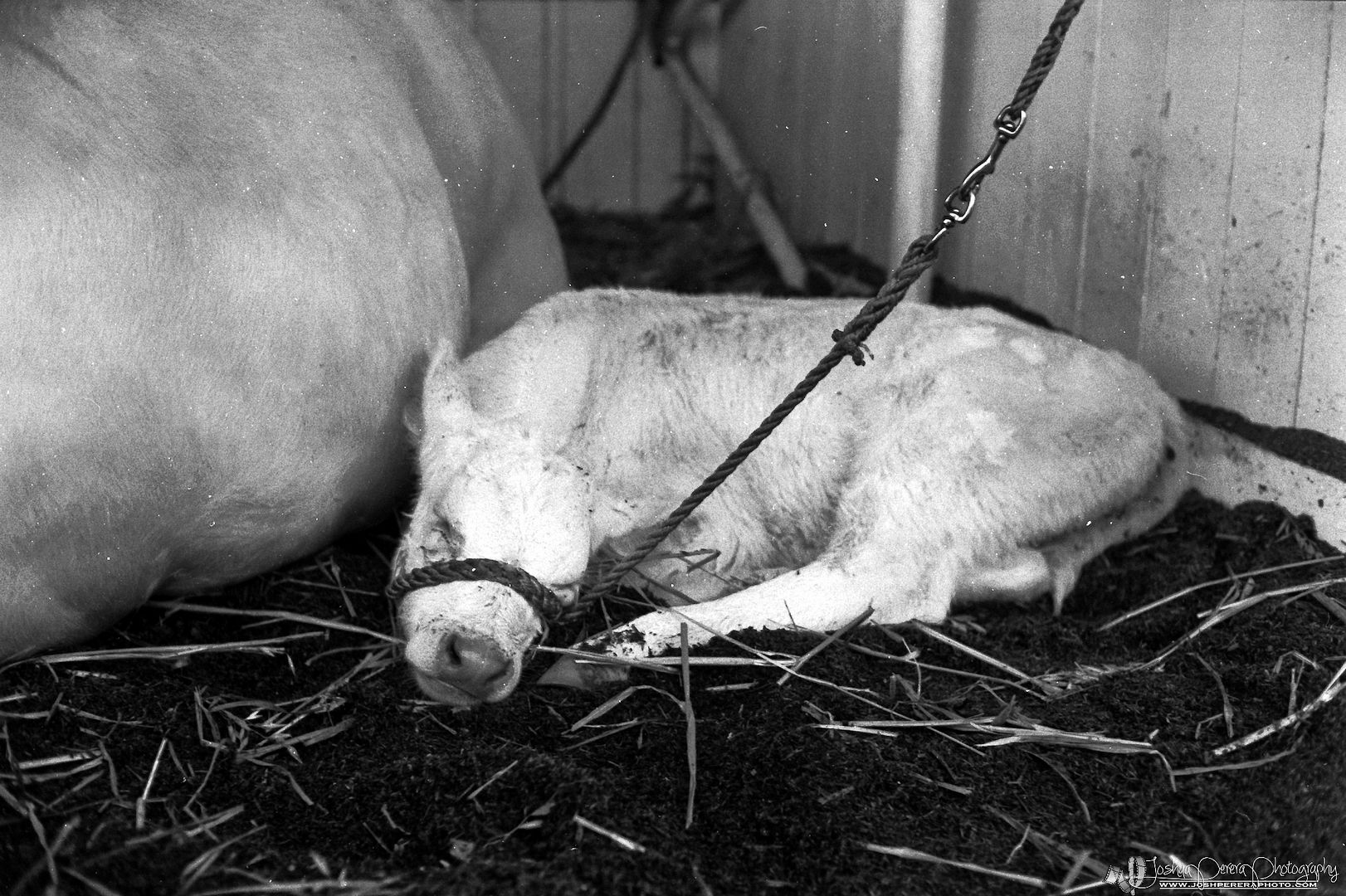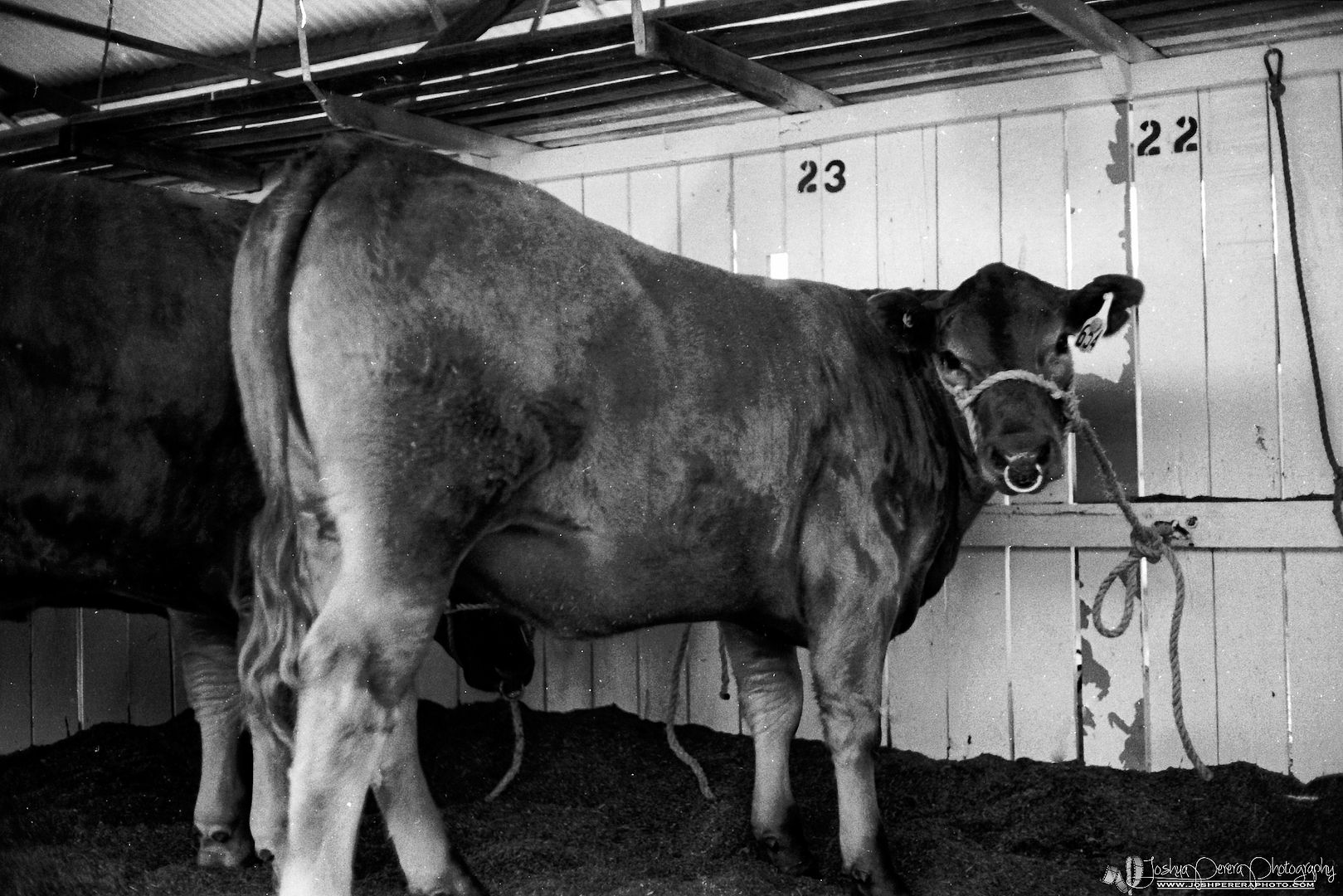 Exiting the farm animal yards it brought us to the commercial displays where what seems like hundreds of venders hock their inventions and wares. It is a blur of noise and colour. Being mainly products for sale I did not find it that inviting to shoot, however I did find this old fortune teller machine an interesting subject.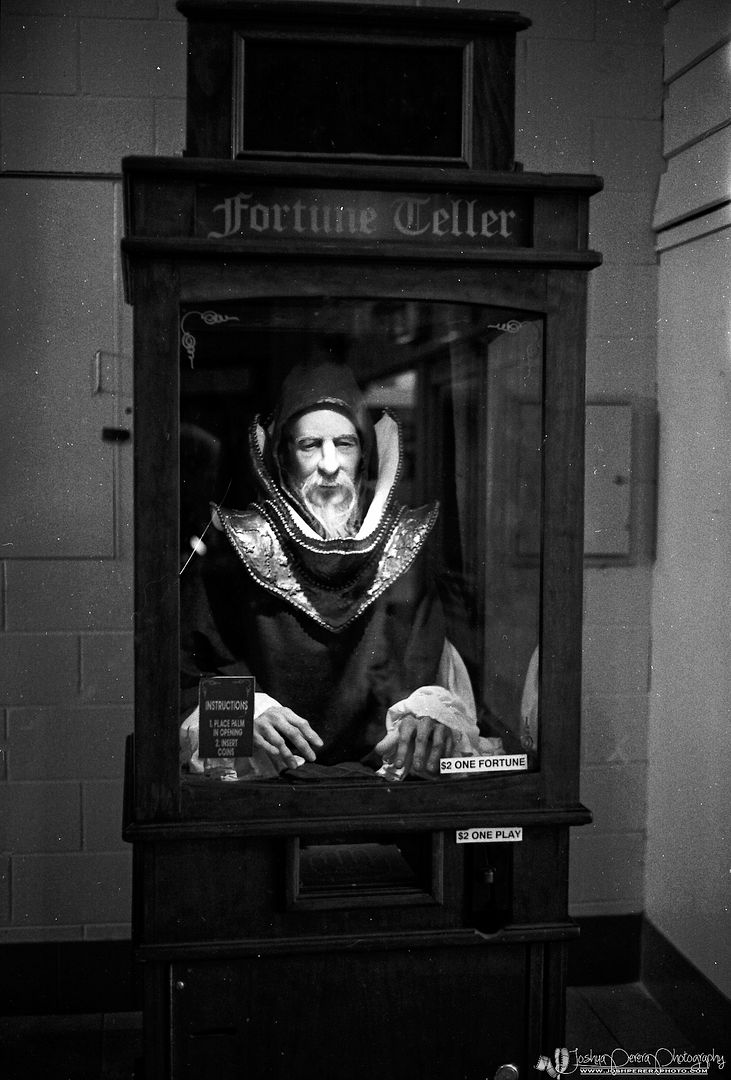 After all this we took a break to got some traditional fried food that is found in abundance at the show and took in some caffeine to rejuvenate us for more exploring of this marvelous event. Lisa decided she really wanted to visit the city farmers small animal display where there was lots of cool critters for petting. I took the time to sample some $500 a bottle whiskey along the way and we even stumbled across the photography exhibition. Just across from the whiskey tasting was some amazing sand sculptures being knocked out by some talented sand artists.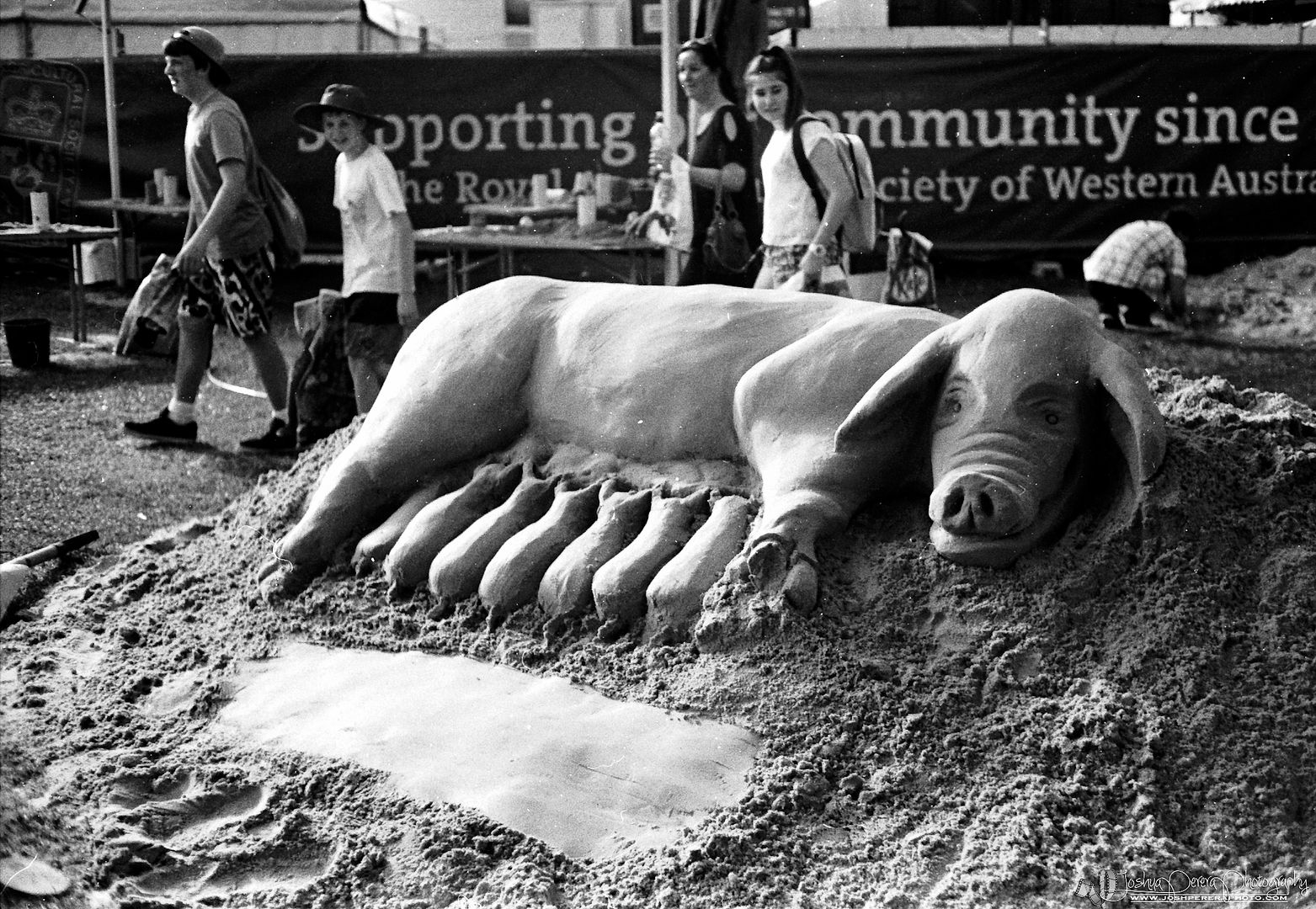 I also spied this one man band cutting through the crowd, unfortunately he was moving a little fast for me to nail him, but somehow I feel this conveys the movement and gusto with which he was moving.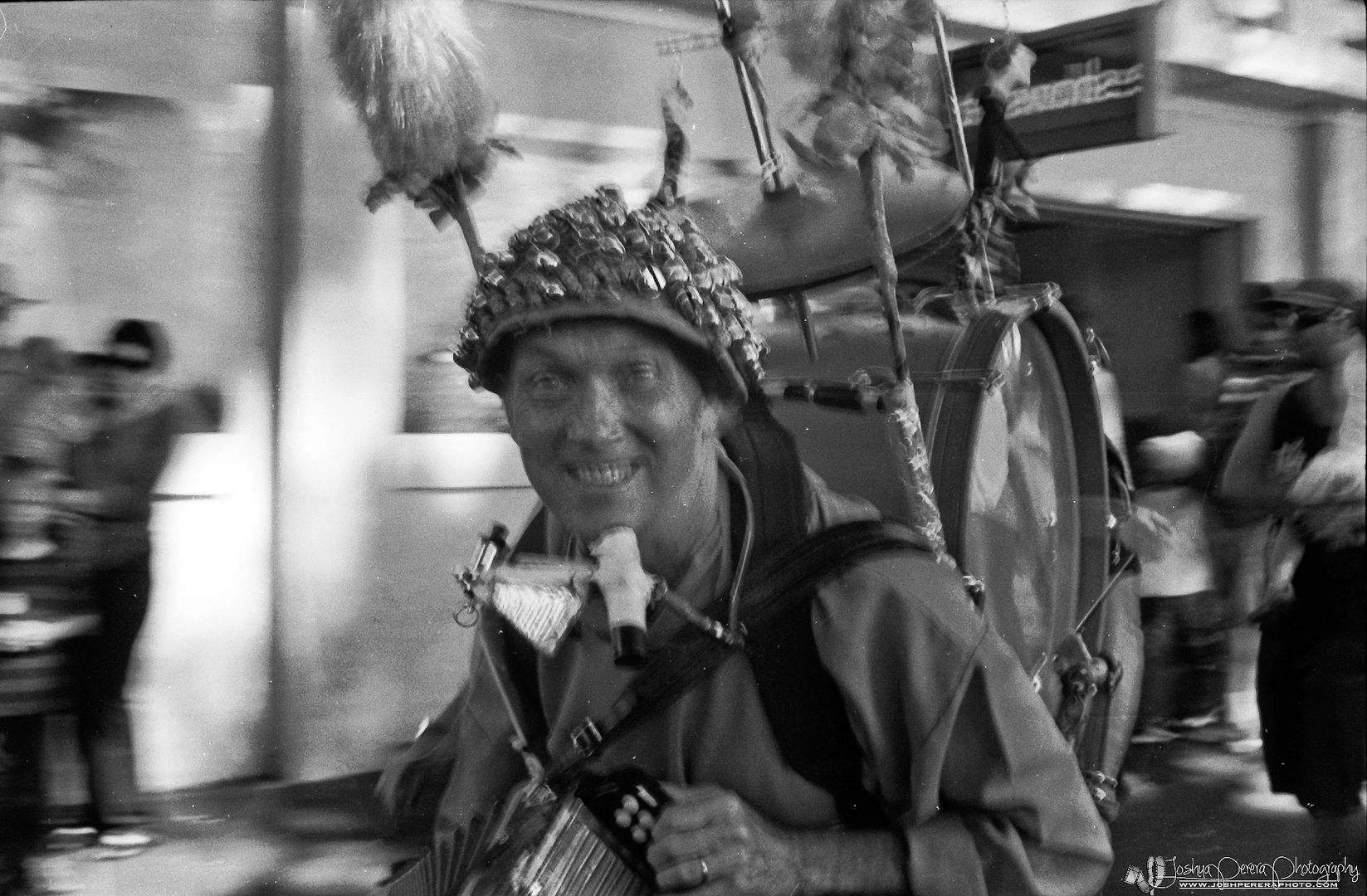 Finally we made our way into the city farmers pavilion to see all the cute animals on display and out for a petting. Unfortunately this was getting towards the end of my roll, otherwise I would have shot more. I must admit I have been surprised by how well I was able to shoot in such low light with this 400 iso film.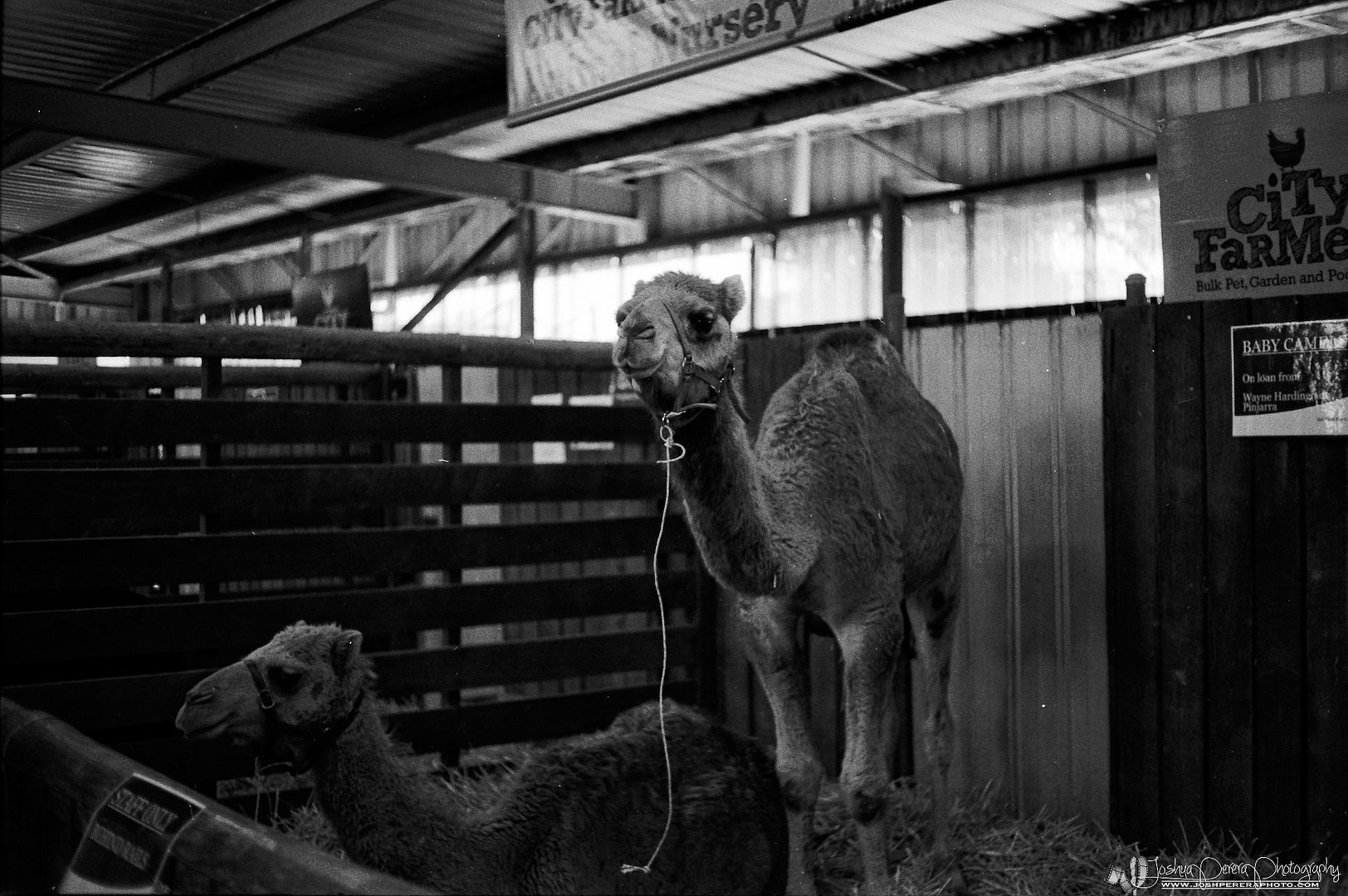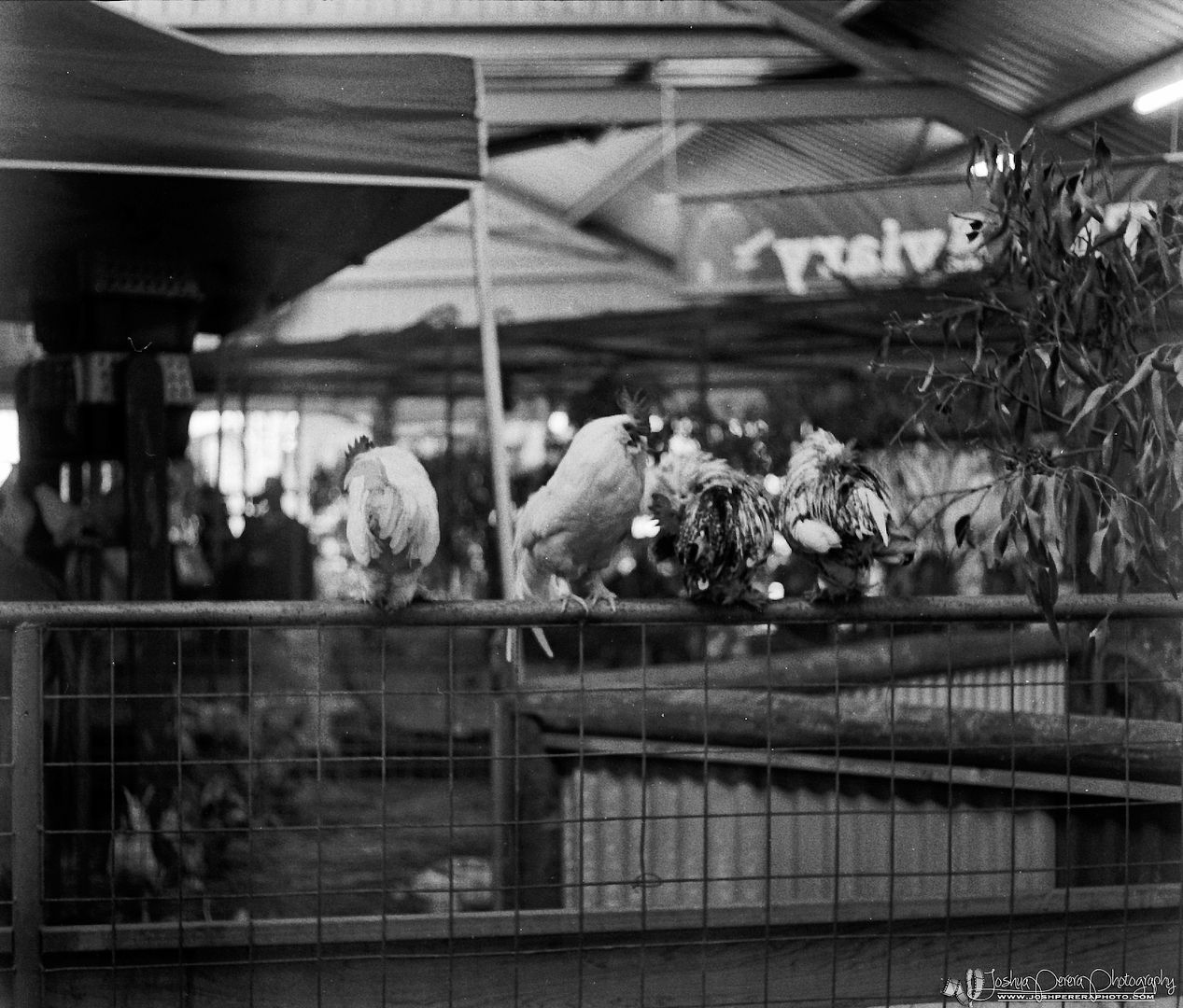 I was privy to a special moment as this young girl was propped up on a hay bail and handed a very small young goat to have a cuddle with.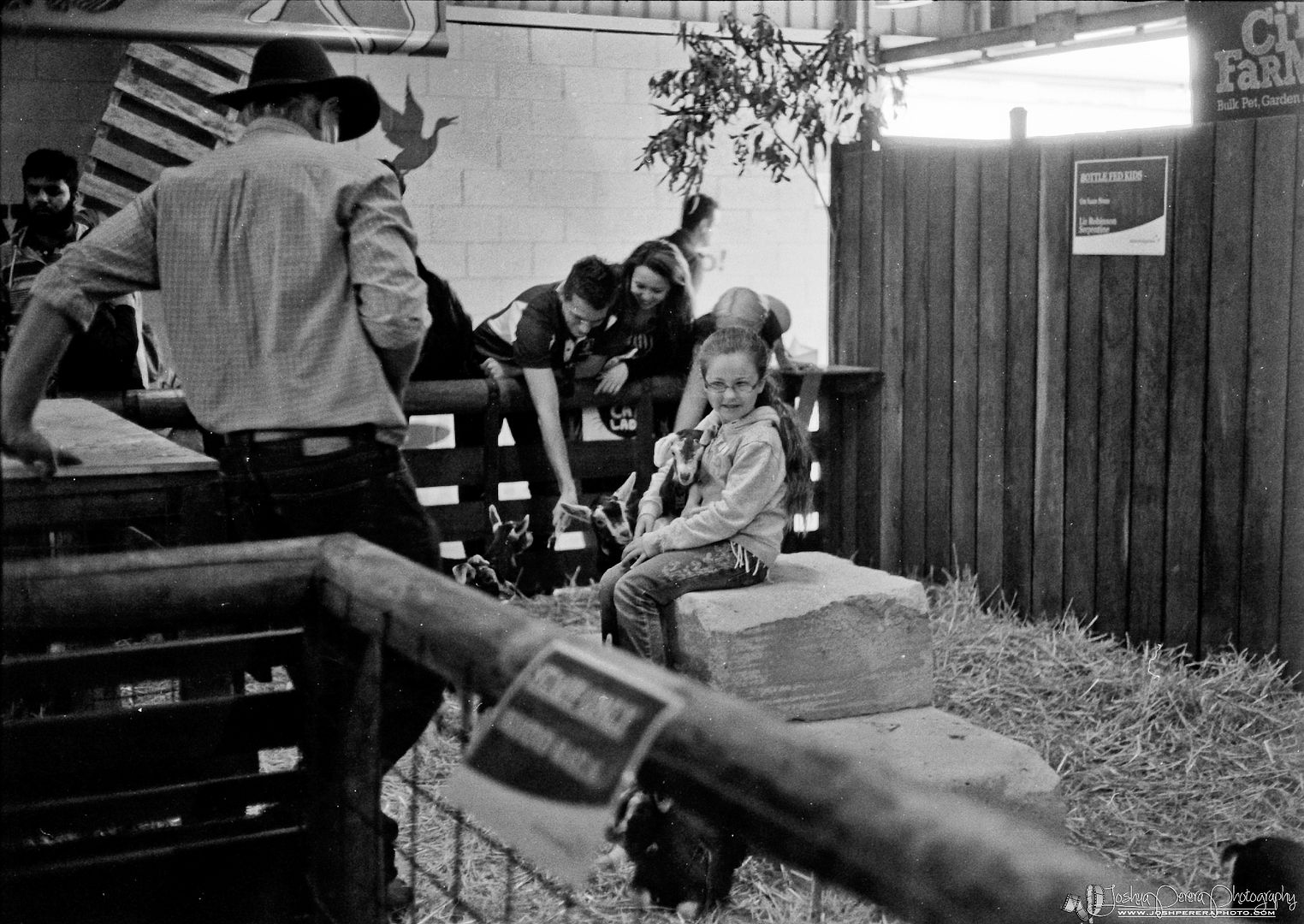 I must have scratched this neg a bit when I was wiping off the water marks from my film with a micro fiber cloth after it dried, a little bit disappointing but we live and learn.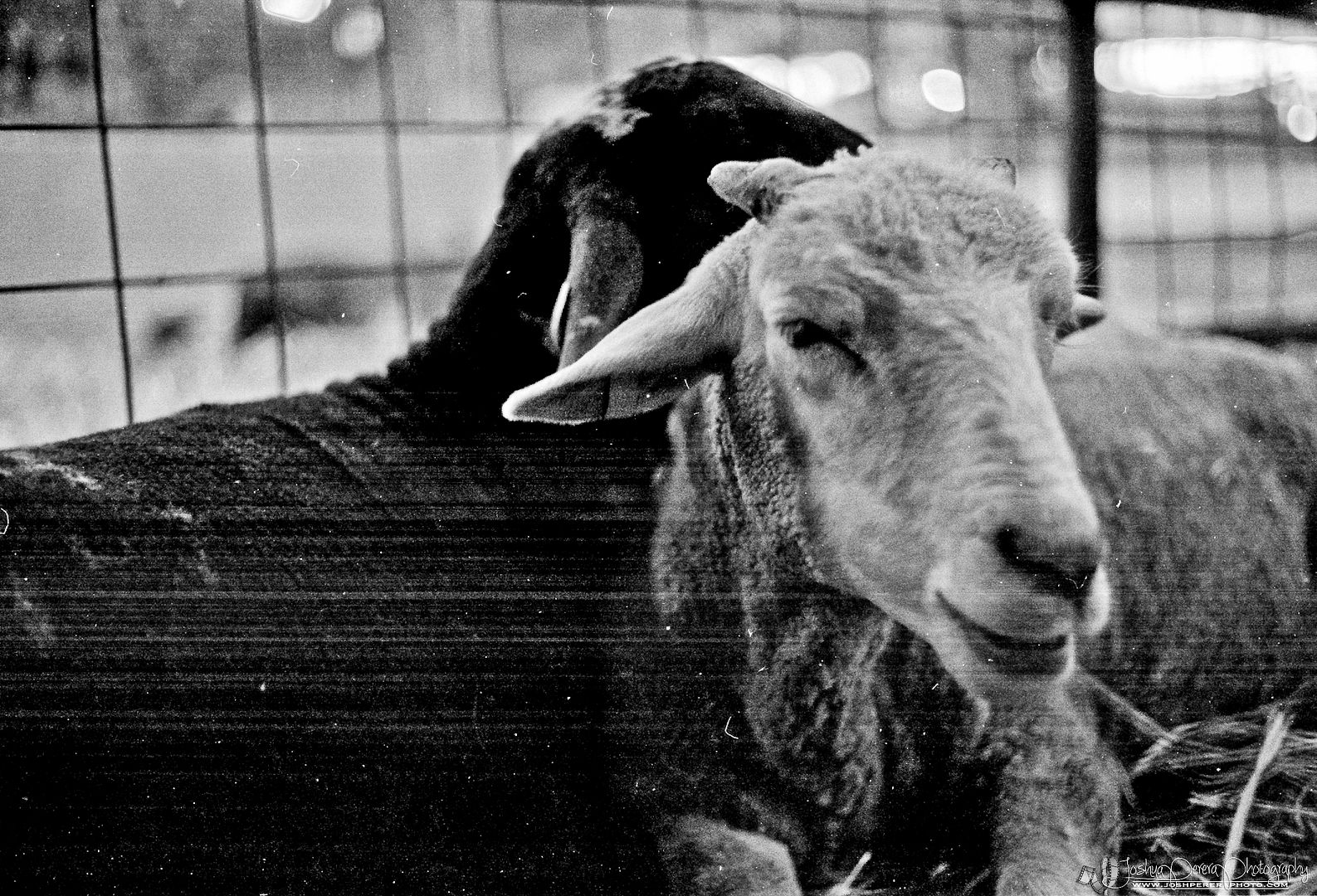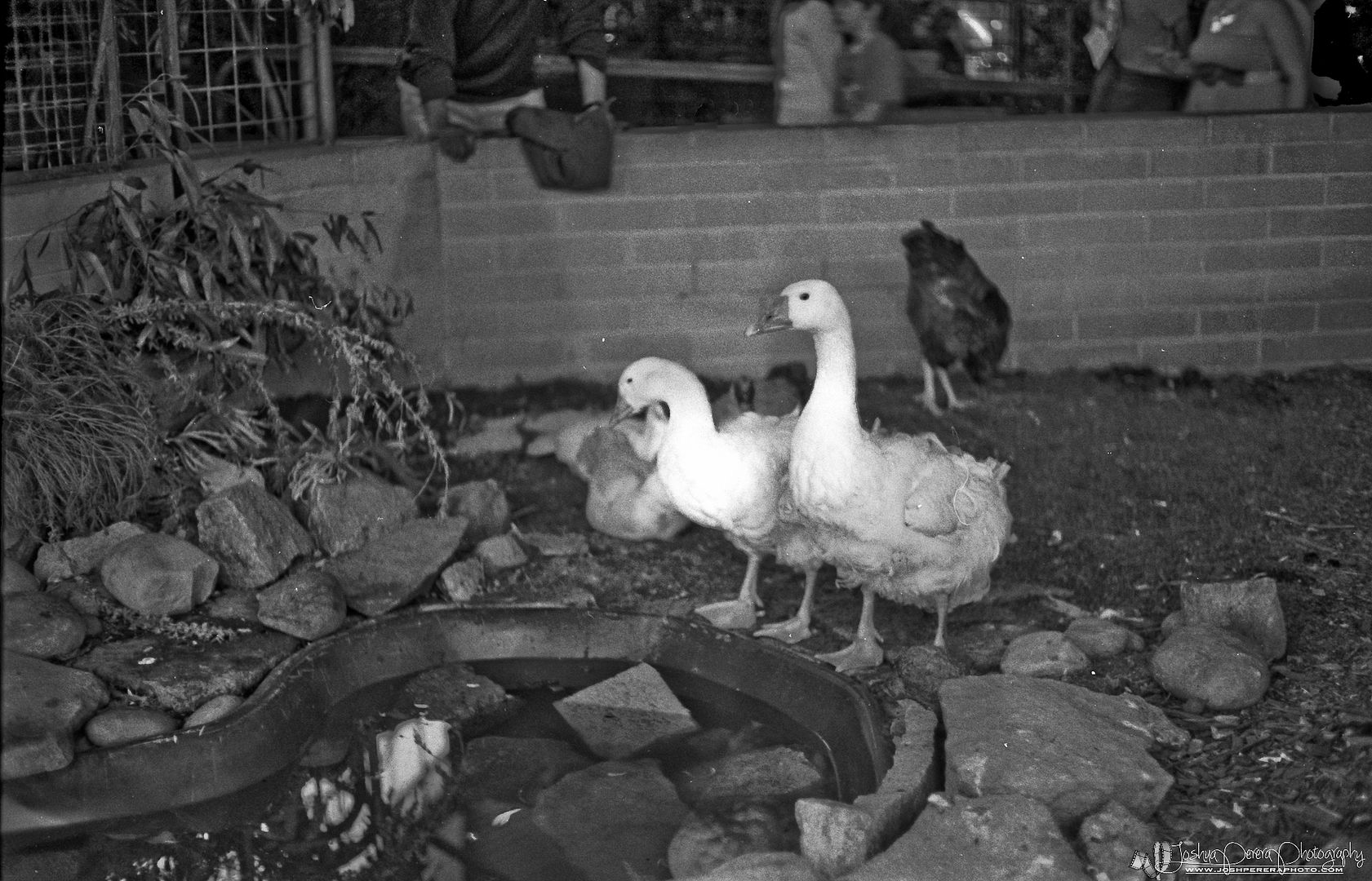 As we were leaving the City farmers animal display there was this fantastic young orchestra playing, they were really grooving and I was really impressed by how good they were. I had to grab a snap.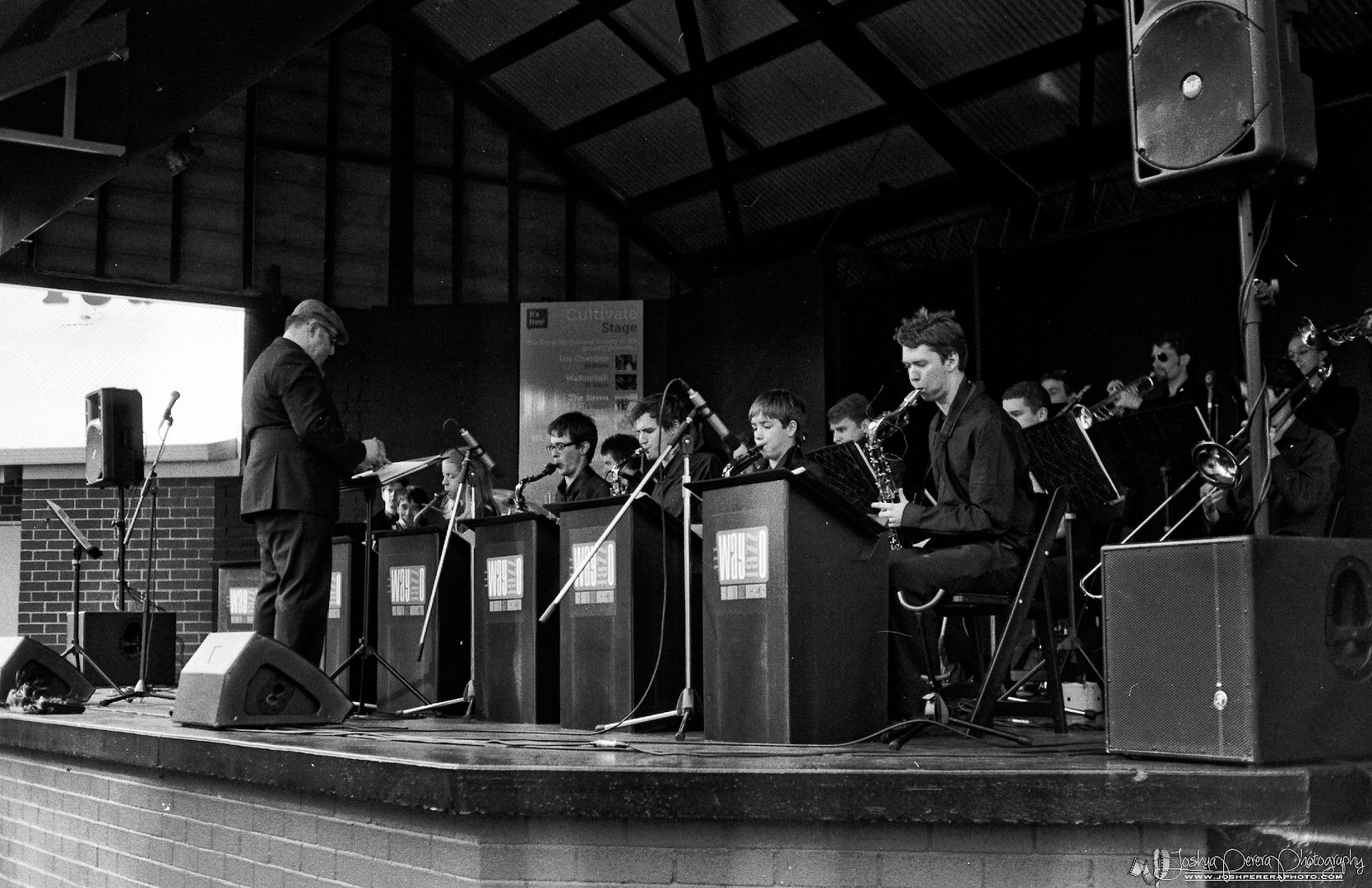 Knowing I was getting to the end of my roll I was looking around for a good subject, this amazing mirror water feature just stood out. I was just lucky enough that as I was composing my shot these two young kids came up and started to play with the fountain, adding a bit of playful action to the shot.
Unfortunately that was the end of my roll, as I would have quite happily kept shooting. I did pull out my digitals and continue on after this, but that is for another post. For now I am happy with the results of testing a new camera, my Minolta himatic 9 and my first attempt at home developing my films. I did develop another roll at the same time as this, which was shot the night prior with Boris, but I will save that for another post real soon. For now I thank you for taking the time to peruse my one day in one roll, I hope you enjoyed my photos, and I look forward to getting out and doing it all again next month.
Till next time, happy snapping. 🙂
P.S.- If you would like to participate in our '1 day in 1 roll' events please feel free to join our little Facebook group here:http://www.facebook.com/groups/152975388180408/
Everyone from anywhere is welcome to join us. 🙂