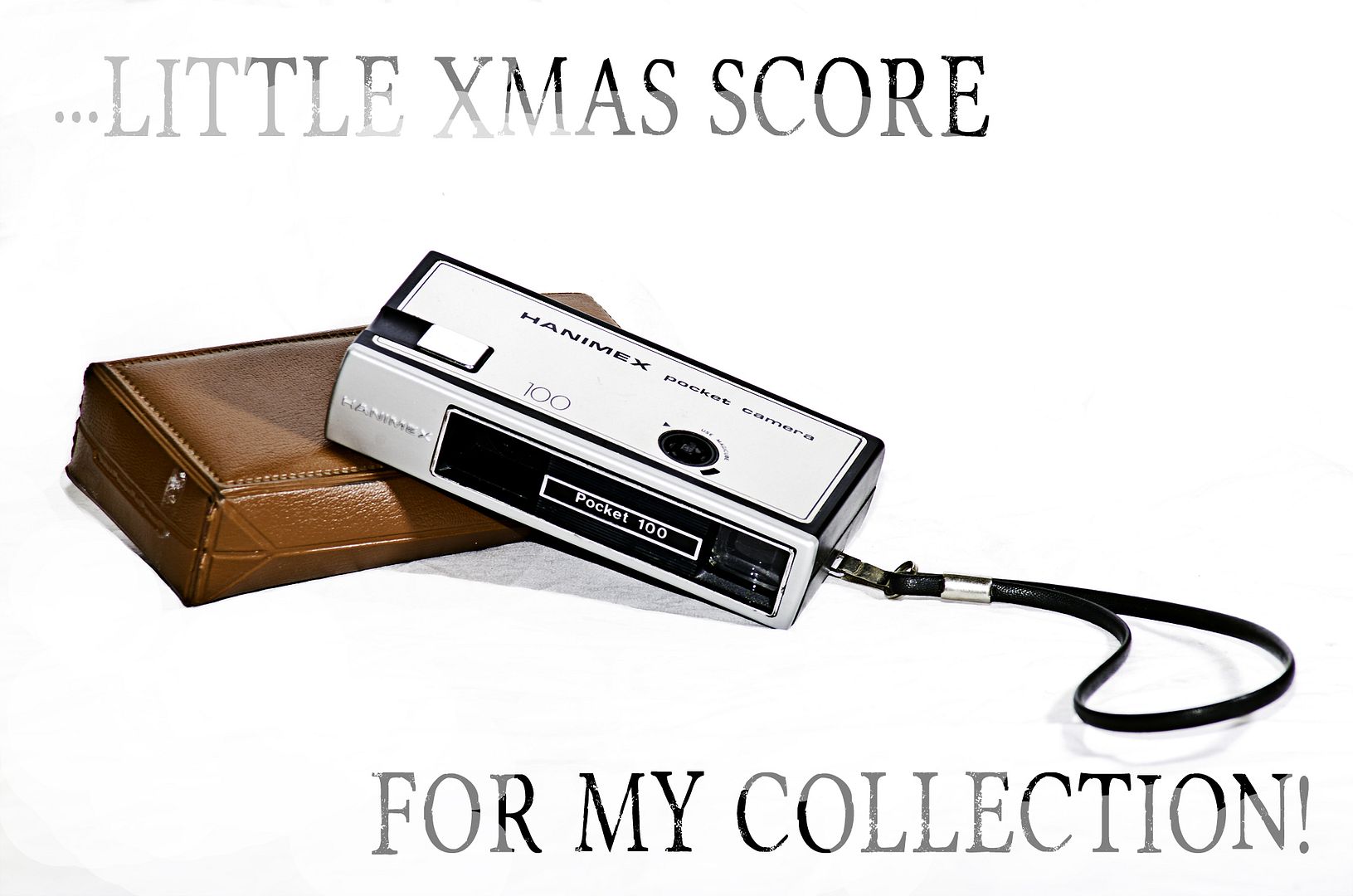 Just a quick post today, first one for the new year, 2013…
After all the presents were done, after all the food was eaten, at the very end of Christmas day 2012, Lisa's grandmother turned to me towards the end of the Xmas festivities and proclaims 'Oh yes, I almost forgot, I have an old camera I no longer use for you if you want?'
Of course being an avid collector of old lenses, film cameras etc. etc. I was very keen to see what she had for me. She disappeared for a minute going to her car and returned with this little brown case. I opened it and found this great little Hanimex 100 pocket camera.  I was in great condition. I remember having 2 of these, one Minolta and one Kodak, albeit more disposable, back when I was a kid in the '80s.
The first thing I did was have a look through the veiw finder, and was amazed at how bright it was, so much more so than even the Minolta Dynax 500si SLR I had been shooting film on for Xmas.
I am keen to give it a test shoot, however I do note that I am unsure whether they produce the type of film it uses anymore. It does have a roll of Kodak in it, and it only labeled at being at shot 1. I intend to finish the roll, however I do not know how long it has been sitting in there… could have been years.
I love these random little finds and this will slot nicely into my camera collection, I love it's retro styling. You have to love the gems that your elders have squirreled away.