Finally my M39 to Minolta SR mount adapter arrived in the mail…
…this is the final piece in what has been quite a long acquisition period to get this little kit together.
Here is my little rig. Please excuse my el'cheapo tri-pod. 😀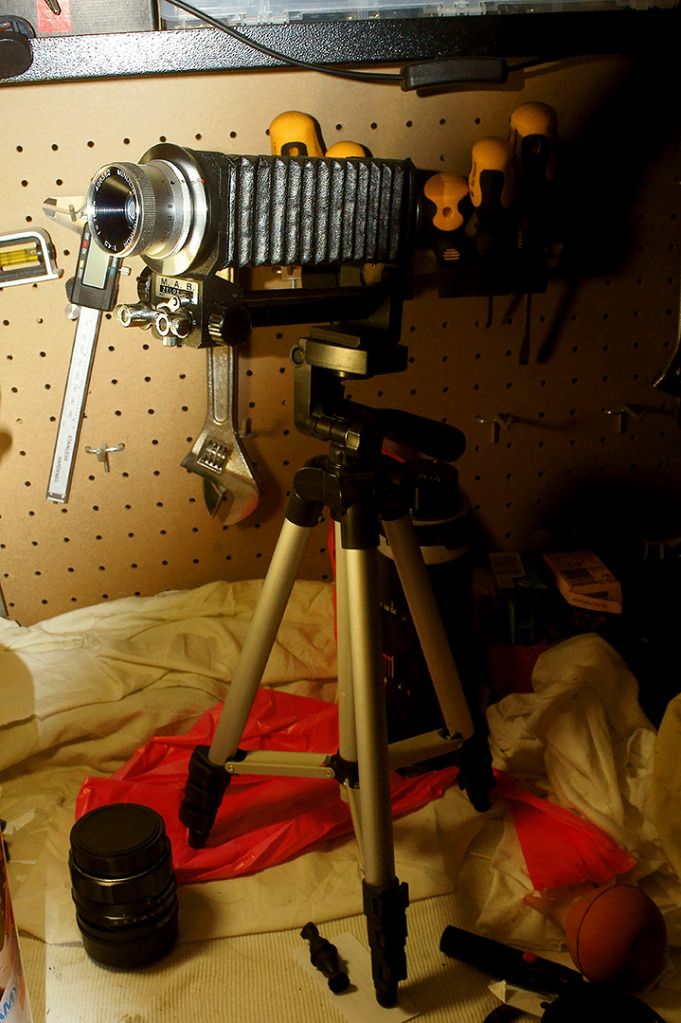 First I acquired my Minolta 75mm f4.5 E.Rokkor lens before Christmas in what I thought was pristine condition, but after close inspection today it is actually quite hazy and will need to be taken in for a clean. I can't have been very thorough checking that upon arrival all those months ago. For those who do not know, an E.Rokkor lens is an enlarger lens, used in old copier machines for, funnily enough, making enlargements. Of course these enlargements needed to be as perfect as possible, so these lens are renowned for the sharpness corner to corner. The only problem is they have no focusing barrel, just an aperture ring, they never needed to be focused in their designed use, as they were designed for a set focal length. So to be used practically as a macro lens you need a way to focus the lens to some degree, this is where a bellows comes into play.
After much searching I managed to track down this Minolta Zealox bellows for a decent price on the Evil Bay. Great I thought, now I can shoot some great macro work. But alas my E.Rokkor lens was in a screw mount.
I must confess I forgot whether it was m42 or m39 for a while, so after a few different attempts I finally ordered the right adapter and it arrived yesterday afternoon. So of course I strapped it on my Nex5 and ran outside for a quick snap.
It was quite late and the light was fading fast so please excuse the high iso in my shots.
These first few are free hand, quite difficult actually, good challenge.
(as per usual click on images to see larger and sharper)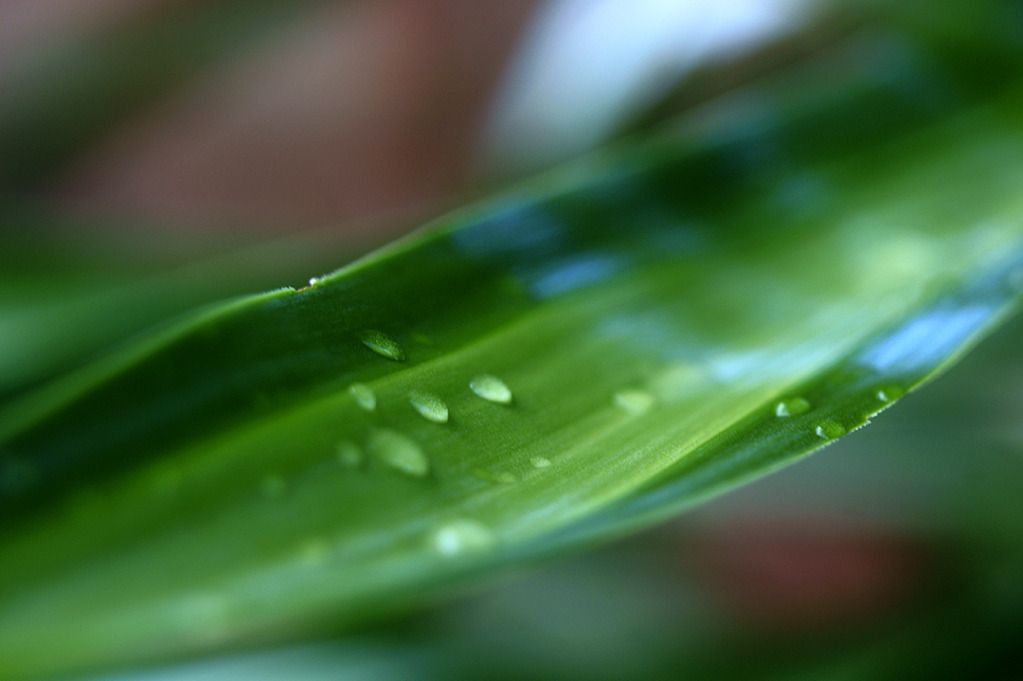 I used my stand for these, still quite hit and miss, just due to hand movement, will have to invest in a remote in the future.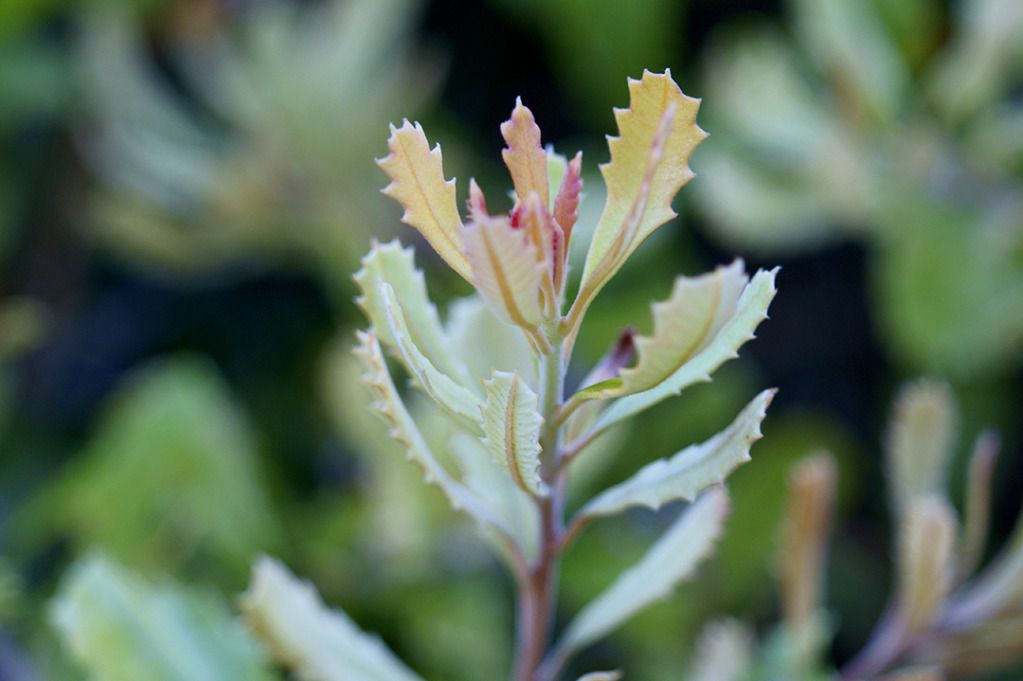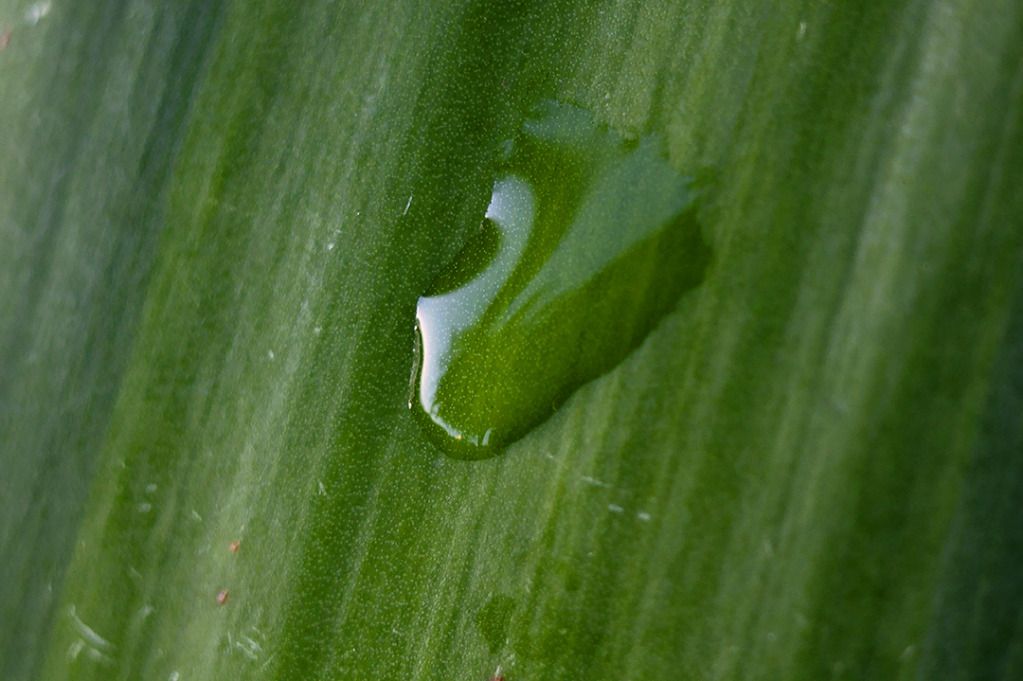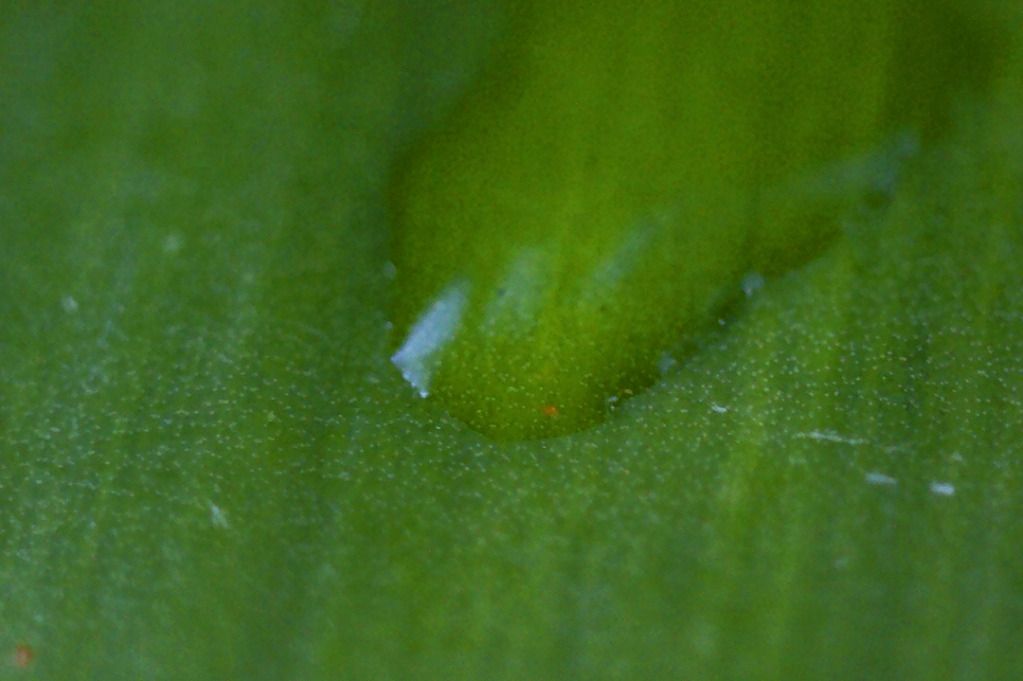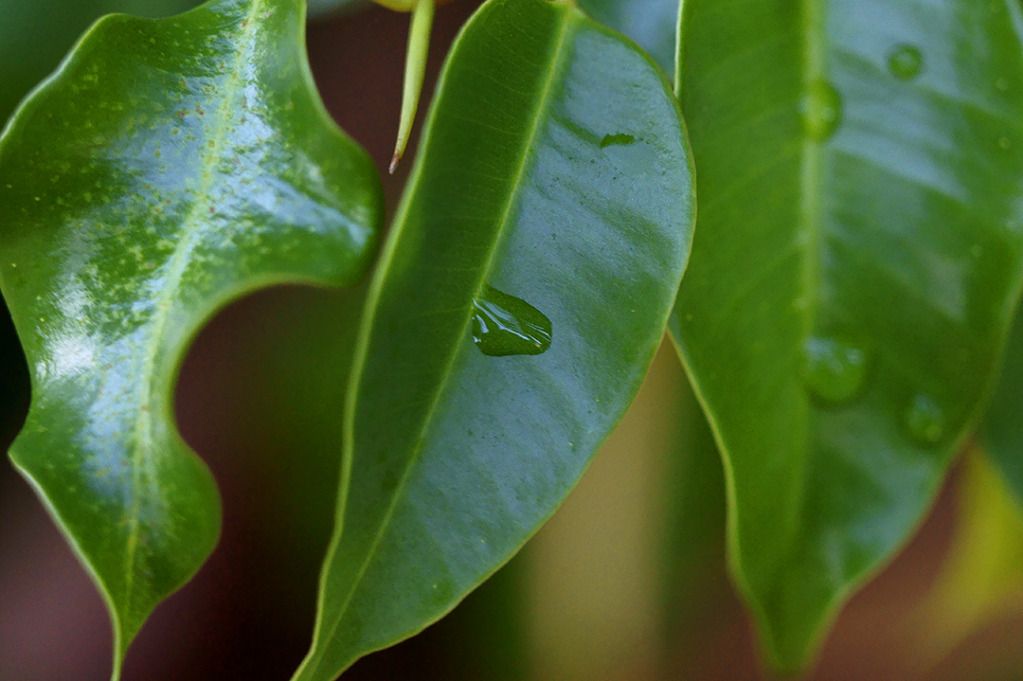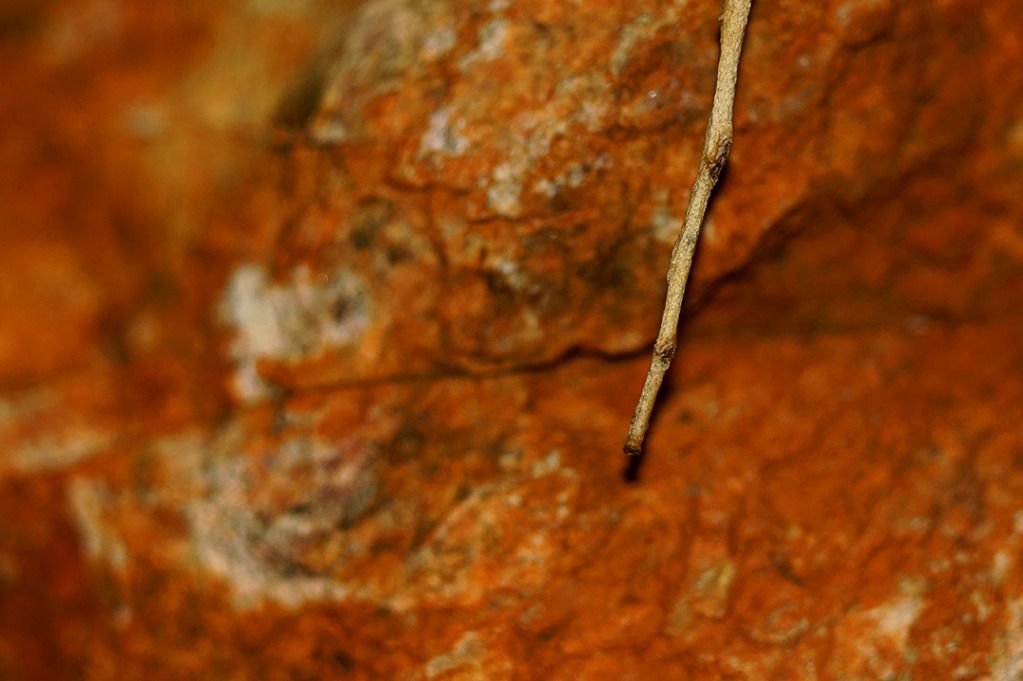 I look forward to getting the lens cleaned and getting a bit more practice in with a few more interesting subjects in the future. I think for this to be practical I also need to invest in the remote for my Nex, so I may fire the shutter without actually making contact with the camera. Every minute movement of my hand would change the focus point while shooting these, ideally you would shoot with the camera setup via the remote. I also realise I need more light, so you must work in bright sunlight. These enlarger lenses have quite slow apertures thus they don't allow in a lot of light, especially on a bellows.
I will continue to play with my new little rig, and report back to you with my results.
Till then, keep well and happy snapping. 😀